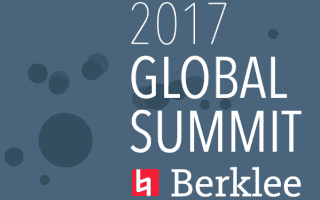 PCM Executive Director, Regina Nixon, presenting on behalf of Berklee City Music Network in Valencia, Spain this October
Berklee is proud to present the 2017 summit of Berklee's global partners, which will take place October 24-26, 2017, at Berklee's campus in Valencia, Spain. This year's summit is a call to meet, identify, discuss, celebrate, and launch new strategies to take the network to the next level.
At the Phoenix Conservatory of Music we are proud to announce that our Executive Director, Regina Nixon, will be joining The Berklee City Music Network and A Place Called Home's Charyn Harris on October 25, 2017. The session will be a deep dive into how our sites were transformed by our relationship to higher learning and what returns the membership in the Berklee City Music Network bring to our local communities. While attending the summit, we hope to create connections with other learning communities and gain best practices in teaching popular music and in creative youth development from across the globe to bring back to our students in Phoenix!