Award-Winning College Prep Program
Do you have a child who's ages 9 to 17 that already loves music, but doesn't have a place where they can meet other young musicians and hone their skills? Is your college-bound musician in need of a challenge? Then our unique College Prep Program may be just the right fit for them!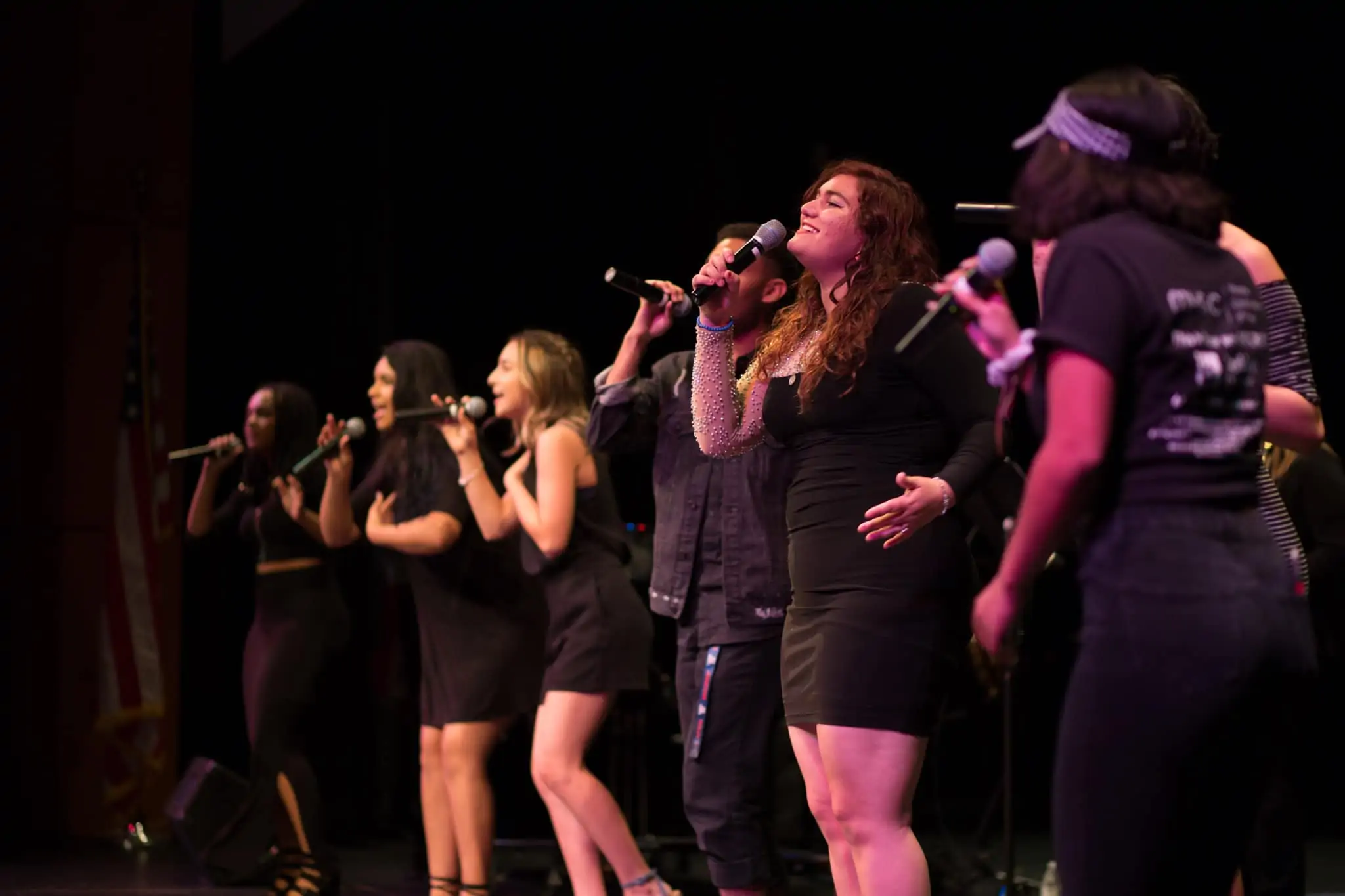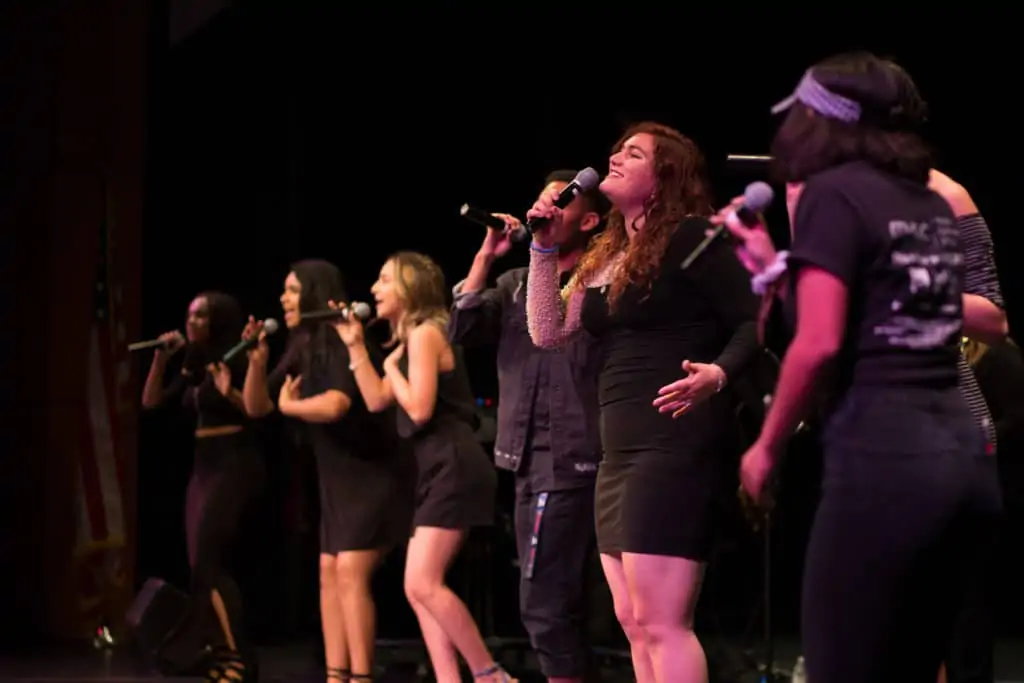 Step 1: Register and Enroll
Step 3: Schedule Audition
Step 4: Complete Theory Assessment
Step 5: Audition at PCM Main
During your audition, you will:
• Perform two contrasting pieces/songs
• Sight read music to the best of your ability
• Ask questions and answer questions
What to bring to the audition: 
• Your instrument
• Two prepared pieces
• Your most recent report card
• Any questions you may have
Guitarists and bass players, please bring an instrument cable.
Where? Auditions happen at the PCM Main Campus. Auditions dates coincide with school semesters, unless otherwise stated by the College Prep Program Manager. Please arrive at least 15 min. before your scheduled audition time.
What happens after the audition? You will be notified of acceptance in late August via email. Your student will be placed in a theory class and ensemble based on knowledge, skill, and instrumentation.  Rehearsals may happen during the week or on Saturday based on their availability.  Schedules will be determined by the number of students auditioning, and the levels and instrument types that are present. Typical programming runs September – May.
PCM CPP Student's @ Berklee City Music Summit Masterclass 2018, NY, NY
PCM's College Prep Program Blues Ensemble
PCM's College Prep Program Pop Ensemble
A child who is in College Prep gets an immersive and fun experience making contemporary music with friends, all while learning life skills that can help shape a child's future. Each student participates in music theory, ensemble, and enrichment classes so that they can hone their skills and learn about new concepts they may not have known about, or had the chance to learn about!
Backed by Berklee College of Music's PULSE curriculum and honored by numerous awards, our College Prep program can do just that- prepare your child for their future, regardless of if they choose to be a professional musician or not. Each year of College Prep follows the school year, taking place between September and May, so whether your child rocks out to Guns N' Roses, or likes to groove out to Earth, Wind, and Fire, we can help you find something that strikes a chord with them!
Phoenix Conservatory of Music's (PCM) College Prep Program, a 2017 National Arts and Humanities Youth Program Award Winner,  is one of the most prestigious college preparatory programs for contemporary music education in the state. As a partner of Berklee College of Music's Berklee City Music Network, PCM is one of 47 community music schools in the nation to utilize Berklee's PULSE curriculum as a base for our comprehensive, audition and merit-based program.
Our students have a 85% acceptance rate to top universities and have been awarded over $3 million in scholarships.
As the only Berklee College of Music City Music Network site in Arizona, and a Youth Development Program,  students in  4th through 12th grades participate in a robust 10-month after school program mimicking college study.  This program welcomes student drummers, horn and wind players, keyboardists and pianists, bassists, guitarists, string players,  singers and producers.
100% commitment
Audition, acceptance & participation
Weekly musicianship class (theory/aural perception)
Weekly enrichment class such as piano, sight singing, song writing, audio production, music business, audition and interview preparation
Weekly ensemble
"C" average or above in academics (tutors offered when needed)
Six hours annually of community service
Students participate in music theory, ensembles, and enrichment classes to hone their skills and learn about new concepts they may not have known about, or had the chance to learn about! Tuition is $70/month. Financial aid and access to scholarships are available.
Musicians will receive 3-10 hours per week of music education for 30+ weeks throughout the school year.  It will include:
Modern Band Ensemble (Blues, Jazz, Rock, Pop, Latin Jazz, Strings)
Music Theory Classes (including accredited classes with Paradise Valley Community College for college credit)
Enrichment Classes (class piano, class guitar, sight singing, rhythm reading, audio production 1 & 2, songwriting, composition, and more!
Music Industry Masterclasses and Workshops
Performance Experience
Opportunities to write and record songs for submission to the annual compilation CD
Access to summer intensive scholarships