Make Music In Our Group Classes
Are you ready to introduce yourself or your child to a lifelong love of music? At Phoenix Conservatory of Music (PCM), students in our community get more than just music lessons! We offer fun introductory Group Classes, personalized private lessons for all levels, and a unique and immersive College Prep Program that we hope can help you become the best musician you can be. Whether you are looking to nurture your child's interest in music, become a musician yourself, or just have fun learning something new, we are here to make sure that your needs are met!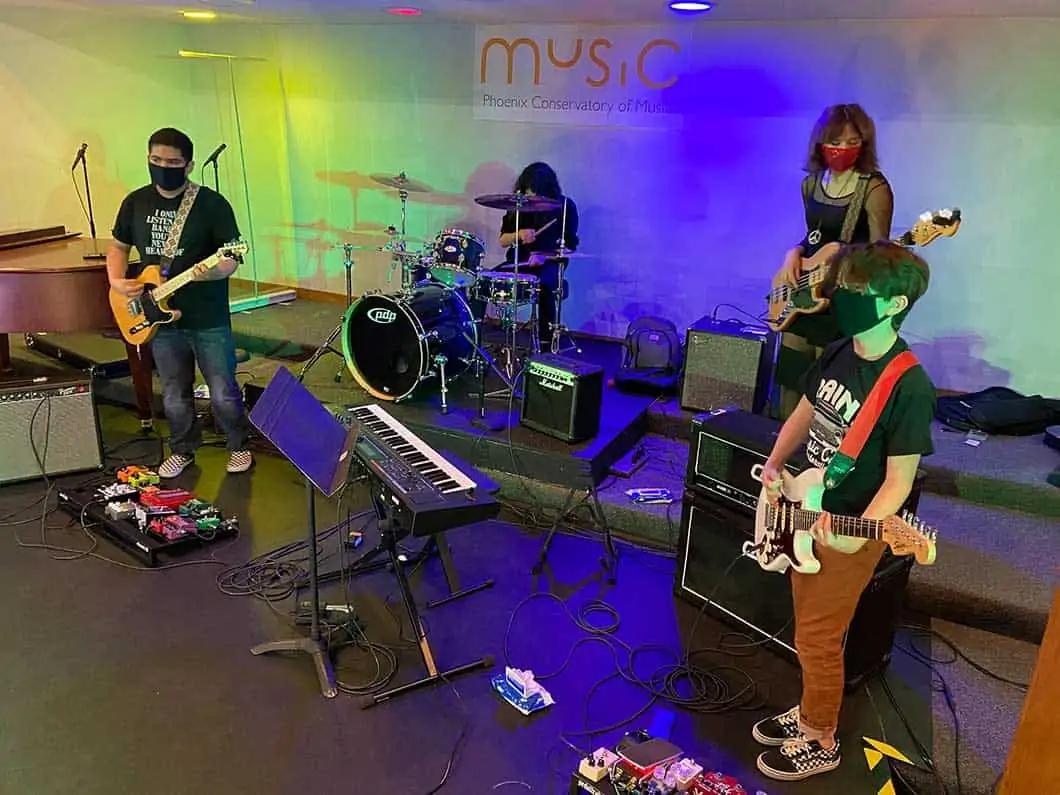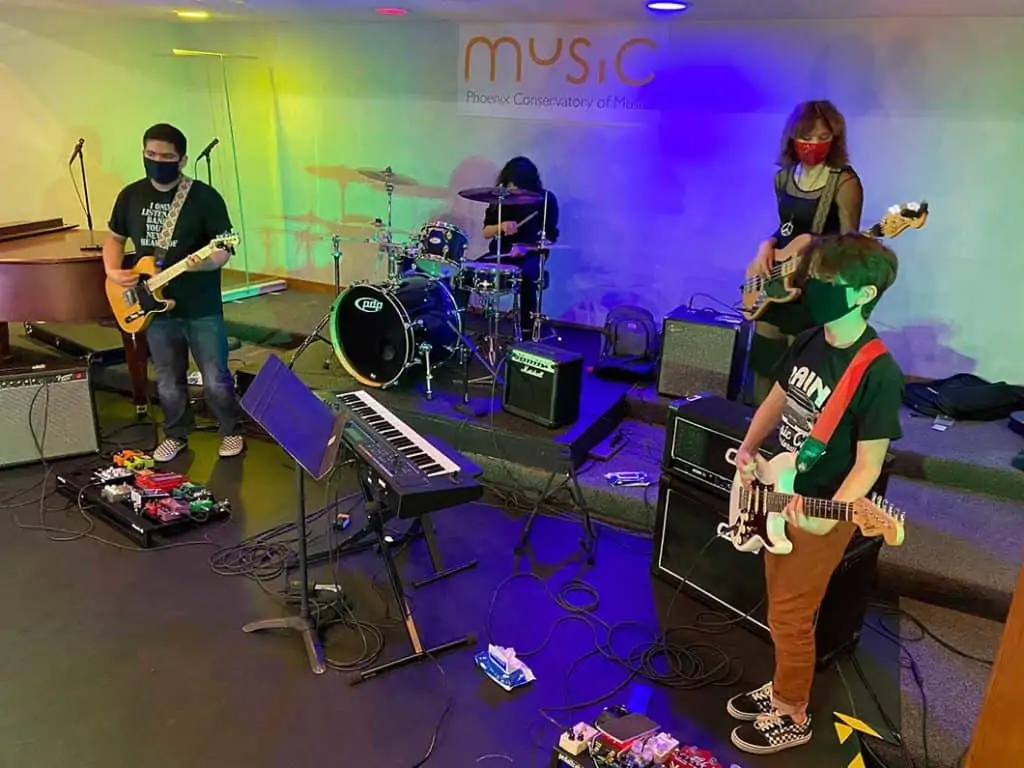 Group classes are now available!
Do you think your child would like to learn an instrument, but don't know where to have them start? Are you unsure if your child is interested in an instrument, but think that they would have fun playing and learning with others? Then our group classes may just be the thing to get your child's interests to Switch from video games to piano, or to move from YouTube to a tube amp! Students in our 6-week group class sessions learn the basics of the instrument of their choice with topics such as proper techniques and how to decode sheet music, all while making new friends and finding new ways to express themselves! Once a group class is over, students are more than welcome to continue their musical journey in private lessons! However, if you or your child feel that the instrument isn't right for them, or that they aren't ready to take music lessons, there's no commitment from you to continue.
Want a class that is not offered?  Build a custom class with 4 of your friends.  Pricing and length are the same; but you can custom build what you want to learn and the age group you are learning with.