The Phoenix Conservatory of Music teaching artists are professional musicians, educators, mentors, have access to ongoing professional development, and undergo background checks to provide a safe environment for your students.
Natalie Andrews
Natalie Andrews, Voice, Musical Theater, Community Music Educator
Natalie Andrews
 grew up in Louisville, Kentucky performing in various performing arts including musicals, choirs, Shakespeare productions, improv comedy groups and operas.  She studied classical voice in private lessons starting at the age of ten. One of Natalie's fondest childhood memories is singing and writing songs on long car rides with her aunt, who was the beginning of her lifelong relationship with music and creativity. She received her Bachelor of Fine Arts in Theatre from the University of Oklahoma (OU), School of Drama.  During her time at OU, she performed in the American debut of 
Ernestine Schuswap Gets Her Trout
 by Tomson Highway, which was awarded a performance at the Kennedy Center by the American College Theatre Festival.  Natalie has experience performing with several bands, including 
The Jimmy James Trio
 and 
Shine: A Pink Floyd Tribute
.  She has also produced and directed several theatre productions, including 
Matt and Ben
 by Mindy Kaling, 
The Last Five Years
 by Jason Robert Brown, and an original piece, titled 
Into the Fading Light
. Natalie began her career as a teaching artist in high school, when she took an outreach position at Walden Theatre teaching theatre and improv to elementary school students with little or no access to arts education. She continued to teach these theatre classes throughout high school and college.  After graduating from OU, she completed a teaching assistantship for the French Ministry of Education, spending two semesters teaching conversational English at a high school in Brioude, France.  She was an adjunct professor of Voice and Movement for the University of Oklahoma, School of Drama from 2012-2013.  Natalie started teaching private voice lessons at the Infinity Music Arts Academy in Norman, Oklahoma, where she served as Head Vocal Instructor for two years.  Upon moving to Phoenix, she was immediately enamored with the Phoenix Conservatory of Music and its unique musical community and programming. Natalie is also the Approved Care Network Coordinator for Healing TREE, a nonprofit that assists people in recovering from traumatic experiences.  In addition, she is a certified yoga instructor and has taught yoga classes at Ashtanga Yoga Studio and the Wellness Center.  She incorporates elements of this into her voice lessons to promote healthy alignment and alleviate muscular tension that may interfere with singing. Forever a student herself, Natalie continues to develop her musicianship by studying guitar, piano, audio production, and songwriting.  She recently presented an ongoing research collaboration with Laura Meador, 
Original Music Programming: Nurturing the Human Artist
 at the 2015 Berklee City Music Summit at Columbia College.
Josh Ashinoff
Josh Ashinoff, Guitar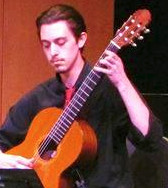 Josh Ashinoff
 picked up the electric guitar in his teenage years. A year after that, Josh started to study the classical guitar at Glendale Community College and had obtained his Associates in Arts Degree. During his time there, he performed in GCC's Guitar Ensemble and Quartet. His quartet received an honorable mention in the instrumental ensembles category that spanned district wide in Artists of Promise competition. In Josh's lessons, you will get to learn songs of your choosing, learn how to develop good practice habits, read music and apply practical music theory on the guitar. On top of teaching private lessons , Josh also teaches a handful of music theory classes at PCM and directs some of PCM's ensembles.
Neray Bailey
Neray Bailey, Piano and Voice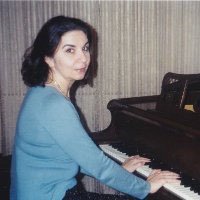 Neray Bailey
 joined the Phoenix Conservatory of Music in 2009 with nearly thirty years of experience in piano and vocal performance and instruction. After obtaining her high school diploma from the Bul Bul Music School, a special school for gifted children under the Azerbaijan State Conservatory of Music, Neray attended the Moscow Tchaikovsky Conservatory, obtaining Masters degrees in vocal and piano performance with high honors. Throughout her professional career, she has held numerous positions in both academia and the musical performance sector, including: Soloist at the State Academic Opera and Ballet Theater (1985-1997), Vocal Performance Instructor (1985-1991) and Professor of Vocal Performance (1991-1997) at the Azerbaijan State Conservatory of Music, Pianist (1998-2008) at the School of Ballet Arizona, Music Teacher (2003-2008) at Irene's Happy Day Child Care, and Voice Teacher, Choir Instructor and Accompanist (2004-2009) at Rosie's House: A Music Academy for Children. As a classically trained opera singer (singing voice of mezzo soprano), Mrs. Bailey has performed in numerous classical opera productions, frequently holding lead roles. In the course of her artistic career as both a pianist and a vocalist, Mrs. Bailey has also been the recipient of a number of awards, including the M.I. Glinka Competition Certificate of Achievement Award (1981), the Transcaucasus Performing Artists Competition 1st Place Winner Award (1985), the Academy of Arts of Azerbaijan Honorary Membership Award (1990), and the Toulouse International Singing Competition Award (1991). In addition to her work at PCM, Neray is a piano accompanist and piano and voice teacher at the Scottsdale School of Ballet, where she has worked since 2007. Mrs. Bailey holds Masters and Bachelors degrees from the Moscow Tchaikovsky Conservatory of Music. She has sung in numerous opera companies and has toured extensively throughout Europe and the former Soviet Union. She holds many awards and honors, and for more than twelve years, was a principal performer for the Azerbaijan State Academic Opera and Ballet Theater and served as an instructor and then professor of solo performance at the Azerbaijan State Conservatory of Music.
Josh Bennett
Josh Bennett, Clarinet, Music Theory, Ensemble Direction, College Prep Coordination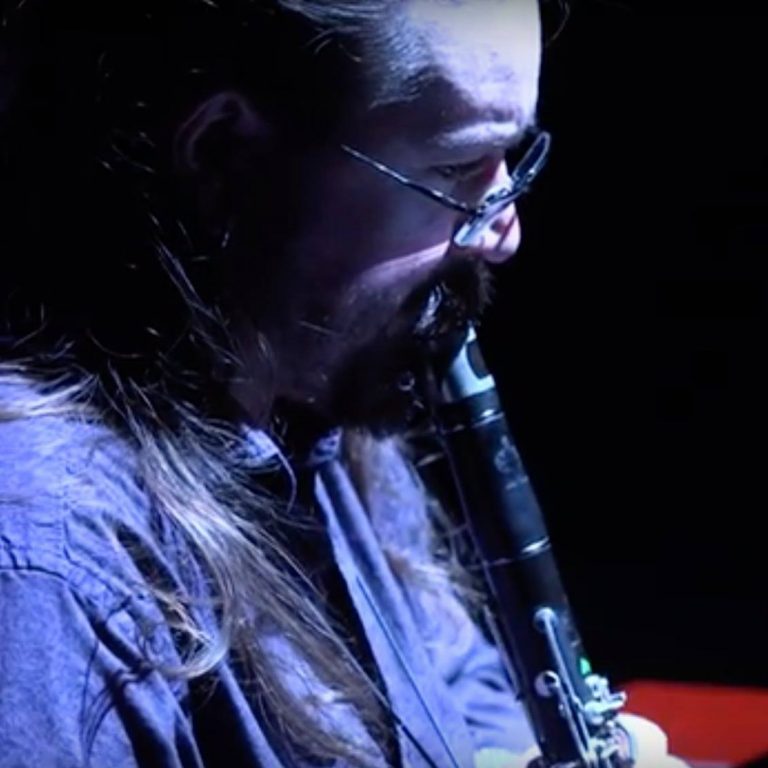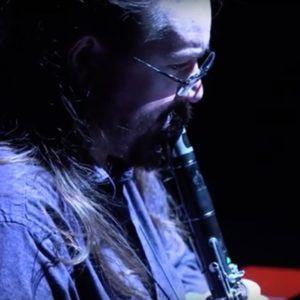 An active educator, freelance musician and arts administrator, Josh Bennett holds a Master of Music in Clarinet Performance from Arizona State University and a Bachelor of Music in Clarinet Performance from University of Missouri Kansas City Conservatory of Music. As an educator, Mr. Bennett is an Adjunct Professor at Paradise Valley Community College and has a private woodwind studio. His performance accolades include performing with various professional ensembles such as the Arizona Opera, Crossing 32nd Street, and Phoenix Theater. Mr. Bennett has also performed and presented at a variety of conferences including the OME Marathon Festival, ASU Contemporary Music Festival, Society for Ethnomusicology Southwest Chapter, and the ISIM Sixth Annual Festival/Conference.
Stormie Burcky
Stormie Burcky, Audio Production, Live Sound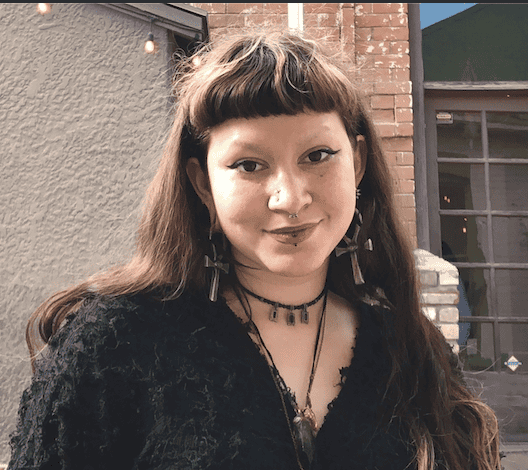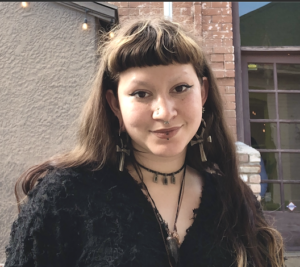 Stormie Burcky
 is a current student at Arizona State University completing a double major in Popular Music and Music Teaching & Learning. They have been studying post production and live sound since the age of 13, starting locally in the Contemporary Musical Arts and Sciences program at Arcadia High School. Within the new Popular Music BA, they are able to explore advanced audio production as well as dip their toes into contemporary songwriting and arranging. They feel extremely fortunate to be able to learn what they love, pave the way for future contemporary music educators, and ultimately pass that knowledge on to young musicians such as within the PCM community. In the future they hope to help revolutionize what music learning looks like within our public education system right here in Phoenix.
Emily Craft
Emily Craft, Piano, Violin, Voice, Flute, Clarinet, Alto Sax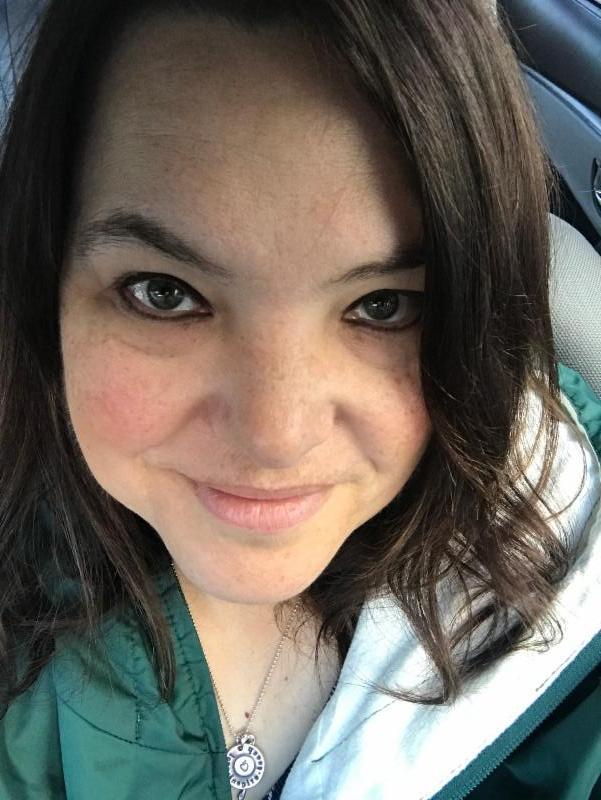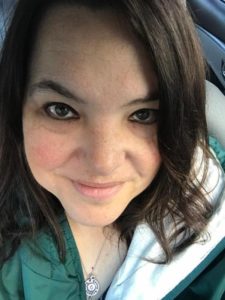 An Oklahoma native, 
Emily Craft 
recently became a resident of Arizona. She is a 2001 graduate of Florida State University College of Music where she earned a Bachelor's Degree in General Music Education. She has taught in Florida, Georgia, Oklahoma and Arizona at various public, charter and private schools. Emily teaches piano, violin, voice, clarinet, flute, and saxophone here at PCM! She also has Level 1 Orff-Schulwerk certification and plans on achieving more levels. Emily loves being a resident teacher here in the great state of Arizona and hopes to be teaching here for a very long time!
Stephanie Crawford
Stephanie Crawford, Piano
A Phoenix native, 
Stephanie Crawford
 is a classically trained pianist and began her piano studies at the age of five. She credits her musical foundation to her first piano teacher and mentor, the late Frances Ballard of The Piano Room. During her childhood, Stephanie participated in numerous performances with the Arizona State Music Teachers Association and the Federation of Music Clubs for eleven years. After graduating high school, Stephanie branched out into music composition. Included in her body of work are scores composed in various genres of music for short films produced at Scottsdale Community College Film School. In July 2012, Stephanie performed for the O-Live! Theatre in the production of 
Sister Mary's House,
 and has also arranged and coordinated musical works for the 2009 and 2013 
Christmas Spectacular
 at El-Bethel Church in Phoenix, Arizona. Stephanie holds a Bachelor of Arts degree in Music from the Herberger Institute of Design and the Arts at Arizona State University. In addition to teaching at the Phoenix Conservatory of Music, Stephanie carries her own clientele of private piano students. She is also a hired musician for the Phoenix Christian Reformed Church, holding the position of piano accompanist. At Stephanie's home church assembly, she has been the lead keyboardist for over fifteen years and, since 2008, has filled the position of choir director.
Daniel Davis
Daniel Davis, Guitar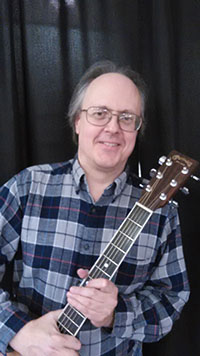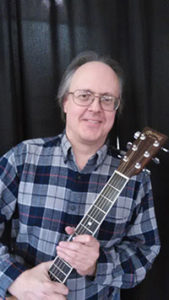 Daniel Davis
 teaches all levels and styles of guitar. He holds Bachelor of Music and Master of Arts degrees from the world famous Berklee College of Music. He has taught guitar at the college level for the past thirty years and currently teaches at Mesa Community College. Dan is the author of two books published by Neil A. Kjos Music Company, and has studied and performed with some of the greatest entertainers in the world. Some of the performers he's worked with include:  William G. Leavitt, Sandler and Young, Joe Pass, comedian Danny Gans, Barney Kessel, as well as the Ringling Brothers and Barnum Bailey Circus. Dan was awarded the prestigious Ovation Guitar Award by Ovation Guitar Company.  As a performer, he has lead a variety band in the Phoenix area for over twenty years.
Josh Finnson
Josh Finnson, Voice, Piano

Josh Finnson is a vocalist and pianist who strongly advocates the value of an arts education. After his time at Arizona Conservatory for Arts and Academics, he went on to graduate from Grand Canyon University with a Bachelor of Arts in Vocal Performance. Along with extensive private instruction, he has taken several voice and piano education classes, giving him a thorough background as a performer and educator. Writing and starring in his own original production 
Darkness & Redemption 
(2018), Josh has demonstrated his theatrical abilities by performing in lead and supporting roles for a number of musicals, including 
The Fantasticks
, 
Sweeney Todd
, and 
Joseph
. Along with this, he has performed solo work in numerous piano recitals held at AZ Conservatory, Arizona Christian University, and Grand Canyon University. Josh has experience in a wide array of musical genres, including classical, Broadway, art song, contemporary, folk, rock, hymns, and modern worship. Josh encourages self-expression through the arts. Music lessons provide an ideal environment to discover one's personal voice and identity – whatever the instrument. Through a structured but flexible learning atmosphere, students can discover the joy of learning an instrument. Music not only builds self-confidence, but develops empathy and broadens one's perspective. Lessons are a fun, creative way to grow as a human being!
Mila Gallardo
Mila Gallardo, Viola, Violin, Cello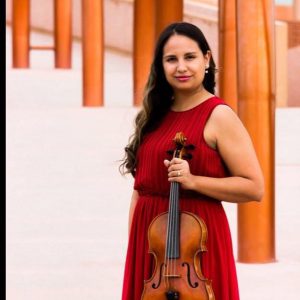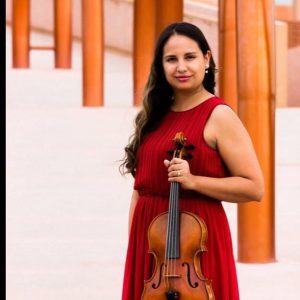 Mila C. Gallardo started her music studies in Quito-Ecuador, where she is originally from.   In 2012, she was a recipient of the International Viola Scholarship granted by Western Illinois University to get her undergraduate studies on a full scholarship. Ms. Gallardo later pursued her graduate studies at Arizona State University holding a Teaching Assistantship (TA) for the full period of her viola performance studies. Among her principal teachers throughout her career include Manuel Ignacio Moreno (Ecuador), Istvan Szabo (Hungary) and Nancy Buck (United States). She has received masterclasses and participated in music festivals' viola lessons with Masumi Rostad, James Dunham, Rudolf Haken, Andrea Kim, Alexandre Razera and Brett Deubner. Mila is very fond of New Music and has worked closely with living composers and songwriters by performing their works at Phoenix Art Museum and Electromusic Macomb, among others. As a member of the President's International String Quartet at Western Illinois University (2012-2016), she got to perform across the Midwest and the established string quartet earned an Honorable Mention at MTNA 2016 competition representing the state of Illinois. She has performed on orchestra tours as well as solo and chamber recitals in Ecuador, Colombia, Brazil and the United States. Currently, she lives in Phoenix, Arizona and serves as a Teaching Artist at Phoenix Conservatory of Music. Furthermore, Mila is involved with music projects, performances and teaching in her community.
Keith Johnson
Keith Johnson, Community Music Educator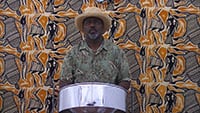 Keith Johnson
 was born in the Washington, D.C. metro area. As a child, he was exposed to many cultural events that helped develop his interest in music, particularly the drums. After hearing the Latin beat of bongos and congas, the rhythm inspired him to hit the streets to learn more about Afro-Cuban music. This style of music was played in Adams-Morgan, the Latino community of D.C. Watching their drumming and dancing was one of the greatest experiences of his life, and started his journey of playing many styles of music utilizing a variety of drums. Keith's journey led him to Africa to learn about their drums.  He met and studied with master drummer Yacub Addy of Ghana for a number of years. He also learned that the tonal language was the way of communication in Africa. On his first trip to West Africa; Accra, Ghana, he was amazed at the people and the food. He learned that traditional drums come in families, for example: Ewe drums (Sogo, Kidi, Kagan, Atsimevu, Boba, and Kroboto). Some of the drums are only played for the King. After studying for many years during his travels to Africa, his teachers entitled him a master drummer. After extensive travel throughout West Africa (including Bamako, Mali, Dakar, Senegal, and Accra, Ghana) and his research on drums, Mr. Johnson became a craftsman of tradition with musical instruments. These instruments cover a wide range including Membranophones: talking drums, water drums, panlogo, djembe; Chordophones: Kora 21- stringed harp (grandfather to the banjo and guitar), gonji, violin, riki harp, lute; Aerophones: whistle, panpipes, signal flutes, transverse flutes; Idiophones: gourd rattles, seed pods, thumb piano, balaphone, and cocoon. During his research in the Caribbean Islands of Trinidad and Tobago, Keith learned about the steel drums, a musical instrument indigenous to the island. This instrument was an extension of the African drum but with stretched metal to create pitch, similar to skin being stretched on a drum. The steel drum was like hearing the piano on 55- gallon oil drums. The tenor pan plays the melody while the double second plays harmony. The other drums are the guitar, cello, and bass pans. All of the drums together create the full sound of a steel pan orchestra with various styles of musical genre; classical, jazz, calypso, and popular songs.
Amy K
Amy K, Songwriting, Voice, Piano/Keyboard, Ukulele, Voice-Over Acting, Music Business/Online mp3 Sales, Guitar (electric, acoustic, classical, jazz), Bass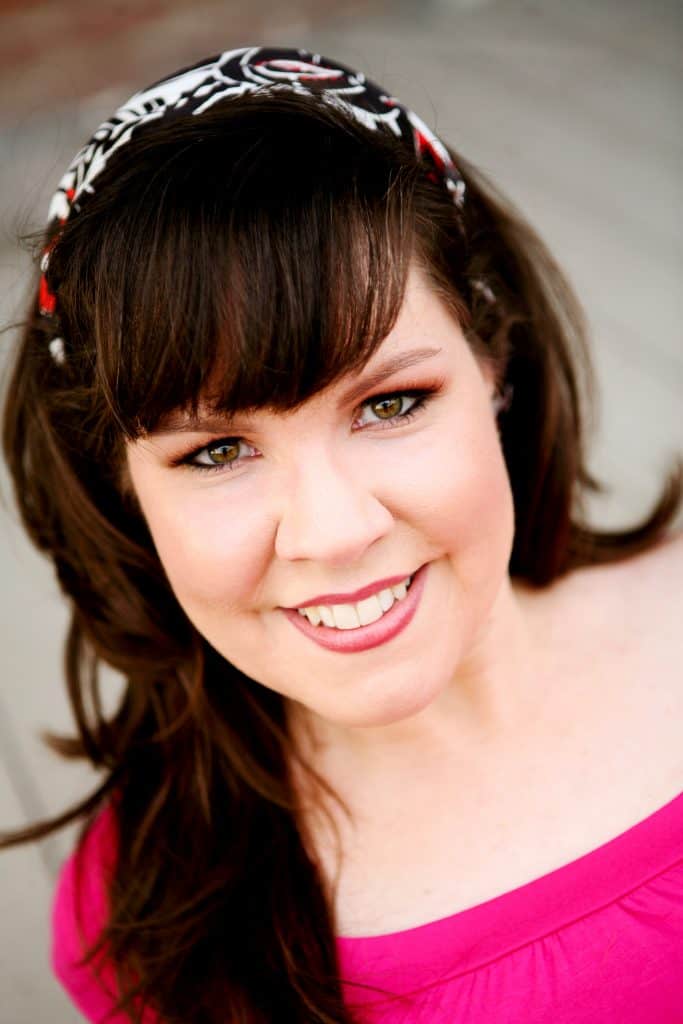 Amy K is a professional guitarist, songwriter, vocalist, and studio musician.  She holds a Bachelors of Music in Classical Guitar Performance, has won several classical & electric guitar competitions, and has appeared in Fender magazines & catalogs. Her
 first CD 
"
Reflections
" are original songs for fingerstyle guitars & voice. She also records original pop/rock songs in which she writes all lyrics & music and performs all vocal & guitar tracks (available at 
http://www.nimbitmusic.com/amykmusic
, CDBaby, iTunes, Pandora & more) Amy was one of the first employees when PCM began in 1998. She taught private lessons & group classes, authored grant proposals, and volunteered for Conservatory operations. In 2001 she went on to pursue other endeavors and returned to PCM as an instructor in 2017. Her teaching approach is to customize as all lesson materials to each individual student's age, interests, and goals. Lessons always include a balance of: songs of the student's choice (any genre) & structured music fundamentals; with specific practice goals given each week.
She teaches all ages &
 all skill levels including beginner, intermediate & aspiring professionals. She can prepare students for auditions (music theater, TV Shows, college, etc.) and has helped many students create, complete & sell their own original music.
Ben Levy
Ben Levy, Guitar, Piano, Bass, Outreach, Audio Production, Digital Media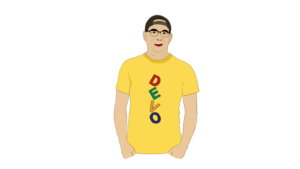 For over 10 years, Ben Levy has been a multimedia artist working with numerous national and local businesses, nonprofits and schools. He began his career in Phoenix as a video producer working for both local and national companies such as Anheuser-Busch, MTV, and History Channel. Ben co-founded Painted Tiger Studios in  Glendale, concentrated on providing audio and visual components for local businesses, musicians and events. The studio thrived at producing music videos for numerous local and national artists such as Megaran, Twin Giant and countless others.
In addition to media production, Ben has been teaching both music and media at local schools and non-profit organizations. As an educator, Ben has held workshops at ASU, served as a media Instructor at Westwind Preparatory Academy and provided after school music and animation programs in countless schools across the valley.
In 2013, Ben presented a 90 minute workshop in front of over 100 attendees and fellow colleagues on file integration across the Adobe Production Suite at SIGGRAPH, an annual conference on media and technology. In addition Ben has been steeped in live event production working as a stage managing, projectionist, and cameraman at events such as the Mcdowell Music Festival.
Joe Marone
Joe Marone, Percussion, Outreach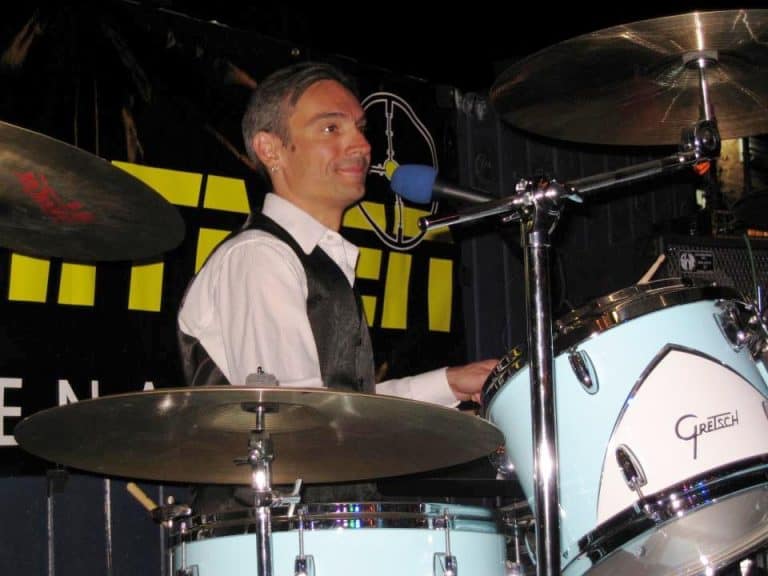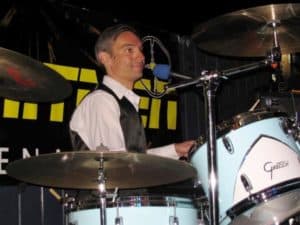 Joe started drumming around the age of 11 or 12. One day, while complaining to his mother about being "bored" around the house, she suggested he take drum lessons like his younger sister. He did, and has been playing ever since. Soon after picking up the sticks, Joe started playing in Jr. Drum and Bugle Corps in northern New Jersey. By the time High School approached, Joe was hooked on drumming! Joe played in Marching band, stage band, wind ensemble, and Jazz band, and in his Junior year auditioned and was accepted to the North Jersey Area Band. It was at this time Joe also started playing in rock bands trying to learn his favorite songs. Joe went on to Berklee College of Music in Boston where he was exposed to a 24/7 lifestyle of making music. At Berklee, Joe performed in Jazz, Latin and Fusion ensembles as well as many recorded performances, including a film score and many live gigs around Boston. After graduating Berklee, Joe was always playing in two or three bands at a time as well as managing a busy teaching schedule. The number of gigs and recordings mounted over the years, and Joe was fortunate enough to be able to play live on major market radio, live at city hall, and open for national act Hootie and the Blowfish. Joe is extremely happy to join the PCM staff this year and can't wait to share his knowledge with the aspiring drummers of Phoenix.
Kiernan Marriott
Kiernan Marriott, Piano, Music Theory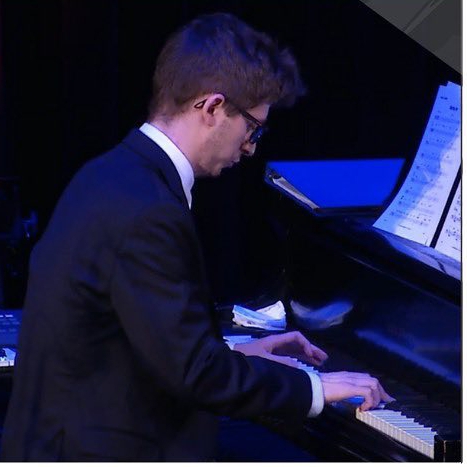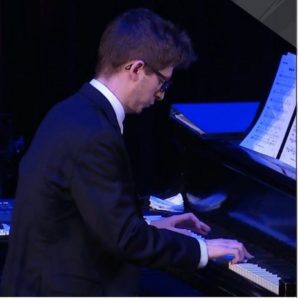 Kiernan Marriott
 grew up in Phoenix, Arizona always surrounded by music. Growing up in a musical environment, Kiernan easily gravitated towards music, performing in school choirs, concert bands, and always enjoyed playing music outside of school on his own time. He would spend entire days after school playing piano, trumpet, french horn, but more recently has spent time perfecting his skills as a pianist. Kiernan is also an avid songwriter, a passion that he developed after taking part in the Creative Musical Arts and Sciences (CMAS) program at Arcadia High School. In the program he wrote a plethora of songs, collaborating and working with other students performing original material. In high school, Kiernan also discovered his passion for teaching others. The CMAS program offered its older students to be mentors to younger members of the program, and Kiernan was someone who easily filled the role of an educator being well versed in both music theory and piano. After graduating, Kiernan spent his first years after high school at Scottsdale Community College (SCC) where he refined his skills as a pianist, and learned from the best the community college had to offer, often working under the tutelage of the Music Theory Instructor Dr. Christine Novak and later becoming a student intern in her intro to theory courses and a music theory tutor paid through SCC. There, Kiernan took part in the Concert Choir and Jazz Vocal Ensemble, gaining some experience working within the choir ensemble setting. He also went on to win the George Benson Scholarship in 2019, one of the highest honors that the SCC music program has to offer. During this time, Kiernan was also volunteering his time as a teacher at Alice Cooper's Solid Rock Teen Center, and also began to teach private piano lessons on his own. In Spring of 2020 Kiernan transferred to ASU, beginning his undergraduate degree in Music Teaching and Learning. In the Fall of 2020 he became part of the new Popular Music Program which is able to strongly cater to his emphasis in teaching Popular Music studies. He has found an excellent space that supports his career goals of trying to find a place for Popular Music studies within the public school setting. Kiernan holds all forms of music in high regard, but understands that Popular forms of music are undervalued, underrepresented and looked down upon in the majority of educational settings. Kiernan makes it his mission to break that stigma within those settings and allows his students to pursue whatever they want in music whether that would be R&B, rock, jazz, or classical. Kiernan is currently working on his last years of his undergraduate degree and will soon begin his student interning and student teaching within public schools, preparing him for his future as an educator.
Anna Martinez
Anna Martinez, Voice, Ensemble Sectionals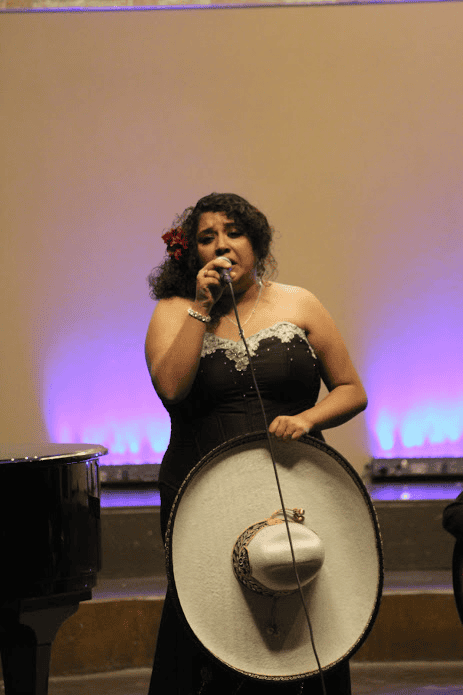 Anna Martinez Villicana
 started her PCM journey in 2011, but has been singing since she was 5 years old. By the time she graduated both high school and PCM, she volunteered to coach the vocals in any ensemble she could assist. She attended Grand Canyon University, majoring in a degree in Vocal Performance with a minor in Theater and graduated in April of 2018. She has experience singing Musical Theater, Opera, Art Songs, Pop, Rock, Cumbia, Spanish Pop, Ranchera and Mariachi. She has recorded with different cumbia groups in Arizona. She has been a vocalist at her church for over seven years, and travels to different churches around the valley. During her last year of college, she went to New York and sang at Carnegie Hall with the New York Symphony. She has met and attended many masterclasses with renowned musical theater and opera singers that helped further her knowledge for her current and future students. She continues to be involved in community choirs, musical theater productions, and developing her own music. Anna believes that the body, mind and voice all come together to make an amazing musician; meaning all students are unique and will learn differently. She believes that each student that comes her way has their own special and unique skills that are meant to be explored and developed.
Autumn McClintock
Autumn McClintock, Music Therapy, Voice, Guitar, Piano, Ukulele, Banjo, Percussion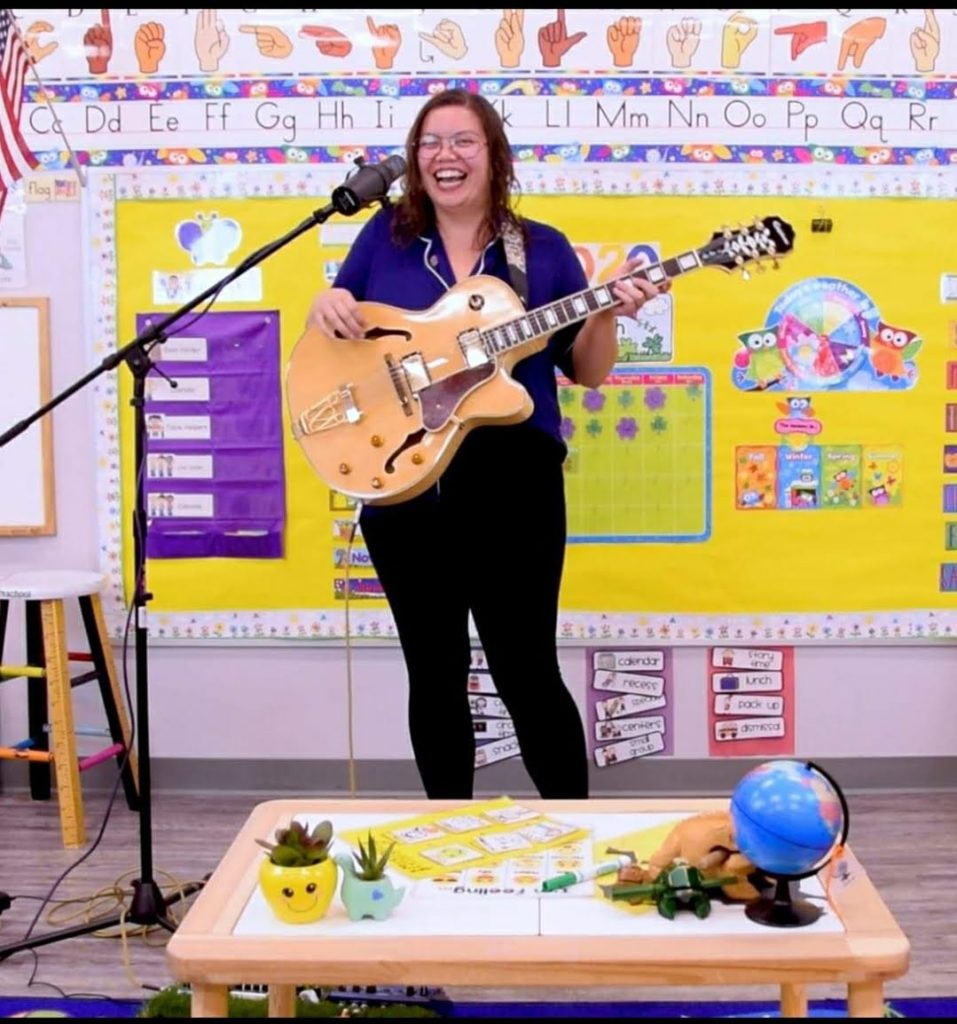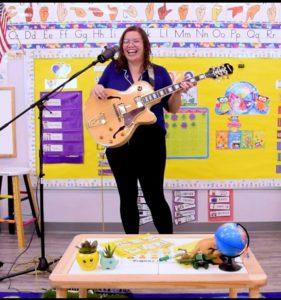 Autumn (she/her) is a full time musician. She is a Board Certified Music Therapist trained in Neurologic Music Therapy and founder of Open Air Music Therapy LLC by day, music instructor by evening, and a music performer by night. She is a Filipino American raised in a military family in the midwest, and moved to Tempe to attend Arizona State University. Since moving to the desert in 2012, Autumn has found support and growth while being a part of Phoenix's music scene which has allowed her to create and perform her own music. Her nine years of professional work with people diagnosed with ASD, integration of Applied Behavior Analysis techniques, understanding of trauma, and ability to adapt on the go, allows each client and student to feel empowered while meeting their goals. In lessons, she combines a playful energy and comfortable personality with a drive for improvement to make each lesson fun and rewarding while pushing students towards success. When not doing "music stuff", Autumn enjoys gardening, traveling, camping, going to the Phoenix Art Museum, and walking her cat, Cassio.
Matt McClintock
Matt McClintock, Percussion, Music Theory, and Ensemble Director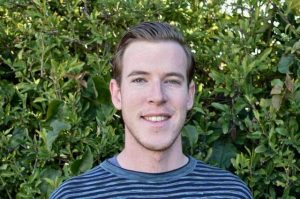 Born in Reno, Nevada, 
Matt McClintock
 has been playing drums since the age of 10. Showing an early interest in jazz, McClintock had the privilege of performing around the Reno area with various youth jazz programs and community college ensembles. By the age of 18, he was playing professional gigs with local jazz groups. In 2012, McClintock relocated to Phoenix, Arizona to study jazz performance at Arizona State University. Under the guidance of Michael Kocour and Dom Moio, McClintock blossomed into a reliable professional in both performance and education. Upon receiving his Bachelors of Music in 2016, Matt was invited back to Arizona State University to work as a Graduate Teaching Assistant and receive a Masters of Music degree, studying with esteemed drummer Lewis Nash. As a performer, McClintock has performed with local professionals such as Michael Kocour, Jeff Libman, and Eric Rasmussen but has also shared the stage with names such as Benny Golson, Brice Winston, Michael Dease and Sean Jones. He has multiple recording credits to his name and has led projects that perform regularly throughout the valley. McClintock can be found coordinating a weekly jam session that he founded which serves the community by both bringing jazz to the masses and providing developing jazz musicians a platform to perform. McClintock is an active and hardworking educator, with experience teaching music theory, songwriting, rock ensembles and jazz ensembles. As one of five participants in the Nash Education Intern program, he visits local schools as a jazz clinician and performs for K-12 schools in a variety of programs. McClintock also directs jazz ensembles at Arizona State University as a teaching assistant.
Diego Miranda
Diego Miranda, Guitar, Songwriting, Violin, Music Theory, and Ensemble Director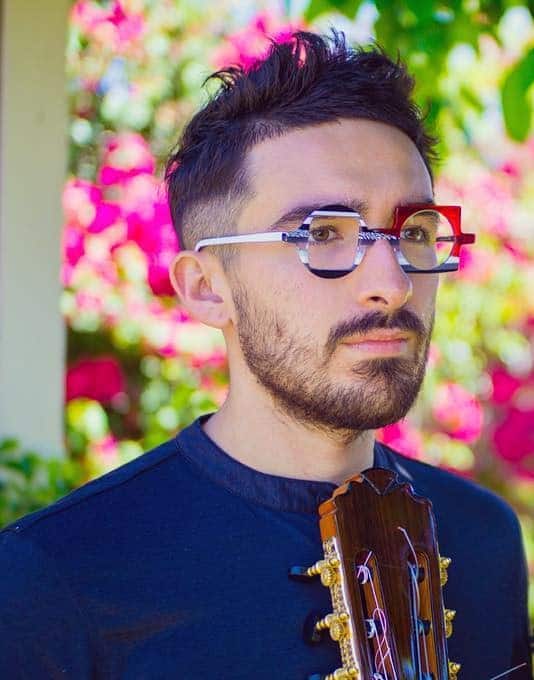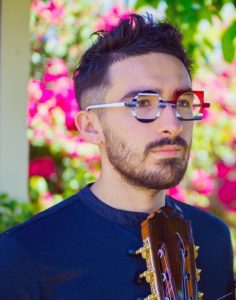 Diego
 Alec Miranda is a graduate of the Master of Music Program at the Herberger Institute for Design and the Arts and Arizona State University in Guitar Performance.  He received his Bachelor's at the University of Denver, Lamont School of Music.  Serving in an administrative and functional capacity with videography, photography, music technology, sound production and stage design; his experiences and expertise go beyond masterfully playing the guitar.  He is an active teaching artist, teaching guitar, music ensembles, music technology, music theory and improvisation in youth development for The Leading Tone and Harmony Project Phoenix in addition to Phoenix Conservatory of Music.  An emergent artist, he is composing and innovating ways music can be a driving force in people's lives.  His music can be found on a variety of streaming services.
John Moore
John Moore, Piano, Audio Production and Ensemble Director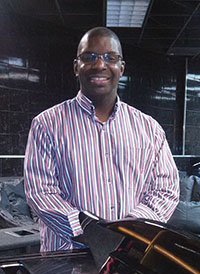 A native of Chicago, Illinois, 
John Moore
 began playing the piano at age 5 and has over forty years of experience.  Originally he was playing by ear but enrolled music school at age 6.  His studies include classical piano at Northwestern University and jazz at Roosevelt University.  Music has been a life-long gift to him, and his dedication to the piano became apparent when he ways playing four to five hours a day. Music has been a journey for John, and his experiences have enabled him to embrace all cultures. The multi-dimensional nature of music that he has seen in different genres has sparked intrigue in the cultures and people behind those styles. As part of his journey, John says that his most memorable gig was playing for for Andre Crouche.  John's favorite piece to play is Chopin's Nocturne, Opus 9, Number 2, which he describes as a "beautiful love song." As a seasoned musician, John has some advice for younger musicians. He says that it's essential to "sculpt your identity, be distinct in your style, learn from others, but stay true to yourself." He believes this because he sees many musicians who seem to blend in rather than stand out. John encourages students to practice as much as possible, since he used to practice all day long whenever possible. He credits his success to his rigorous practice schedule.
Regina Nixon
Regina Nixon, PCM Executive Director / Curriculum Designer and Instructor
Regina Nixon
 joined Phoenix Conservatory of Music (PCM) in January of 1999 with a wealth of administrative and musical skills to draw from. She has a strong background in administration, including customer service skills, scheduling, salary cost planning, accounts payables and receivables, inventory control, contract negotiations, and organizational management. Regina has been involved in every aspect of PCM's business, and is instrumental in continued program growth and curriculum development.   Under her leadership, the organization has grown considerably, developed many community partnerships and been awarded honors such as the 2015 Arizona Governor's Arts Organization Award Winner and placement as the 2017 National Arts and Humanities Youth Program Award Finalist from the Presidents Commission on Arts and Humanities through the National Endowment of the Arts. She attended Arizona State University's School of Music, Honors Program, and the Music Theatre Program as a recipient of The Barbara Long Opera Award. She also attended Glendale Community College-Music Studies with an emphasis in guitar performance. Proficient in piano, guitar, voice and acting. Regina has presented numerous professional development workshops in Music Technology, Teaching and Learning Online, Early Childhood Music, Composing in the Classroom, Culturally Responsive Music, Assessment in the Music Classroom, Building Alignment around your music program, and Grant Writing for the Music Educator.  As a teaching artist, she has facilitated arts and academic integrated residencies for pre-kindergarten and kindergarten for multiple districts.  Nationally, she has completed training from the Center for Music and Young Children in Princeton, NJ to teach early childhood developmental music programs.  She has been a presenter at the Berklee City Music National Conference on resource development and creative youth development. In 2012, she received her PULSE Instructor Certification from the Berklee College of Music's Berklee City Music Network and, in 2014, received her PULSE 2 Train the Trainer Certification and joined an elite group of PULSE trainers chosen to as regional and national training presenters.  In 2016, Executive Director, Regina Nixon received 2016 BCMN Distinguished Service Award for Sustained Leadership.  In 2017, Regina joined other Berklee City Music Network and Berklee College of Music Teachers with a professional development session for teachers and students in Cape Town, South Africa and presented at the Berklee Global Conference in Valencia, Spain. Regina has served as an Arts and Culture Commissioner for the City of Phoenix, Arts Learning and Advocacy Committees from 2013-2018.  In 2018 she took on the role of Vice Chair for the Phoenix Arts Commission and Chaired the commission in 2019-2020.
Josiel Perez Hernandez
Josiel Perez Hernandez – Trumpet, Flugelhorn, French Horn, Piano, Theory, Composition, Arranging, Ensemble Direction in Classical, Jazz, R&B, Pop, Funk, Rock, Latin, Traditional and Contemporary Cuban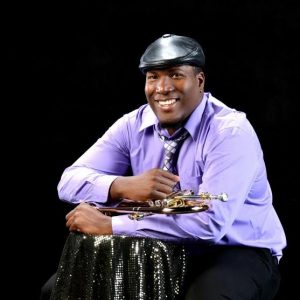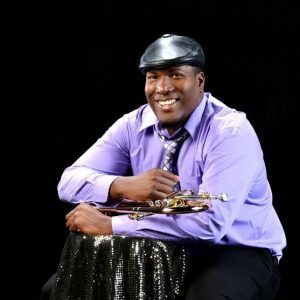 Josiel
 recieved his Bachelor of Arts in Music at the prestigious school of music in Havana Cuba, ISA (Instituto de Superior de Art). In addition to being a a multi-instumentalist, Josiel directs ensembles and symphonic orchestras, composes and arranges. In 2011, Josiel arrived in the United States on a 30 city tour with former Chuch Valdes flutist "Maraca" and has since performed with notable musicians such as Draco Rose, Luis Conte, Rayford Griffin, Haakon Graf, Sheldon Renolds, Rastine Calhoun, Jimmy Branly, Kamsi Washington, Ray De La Paz, Excelencia, and Son Mayor. Presently, Josiel leads the AC Jazz project, a world class and versatile contemporary Cuban band. Composed of extracts from Maraca, Poncho Sanchez. Chaka Kahn, Buena Vista Social Club, Grupo Afro-Cuba, Phil Collins, Arturo Sandoval and Chucho Valdes, their outstanding repertoire and style is a fusion of jazz improvisations mixed with afro-cuban music genres (rumba, folklore, danzon, cha cha cha, mambo, son timba). Josiel takes his teaching seriously, whether working with beginners or pros. He is an encouraging teacher whose love for music is clearly evident in the context of his lessons.
Elena Rogers
Elena Rogers, Saxophone, Beats By Girlz, Music Theory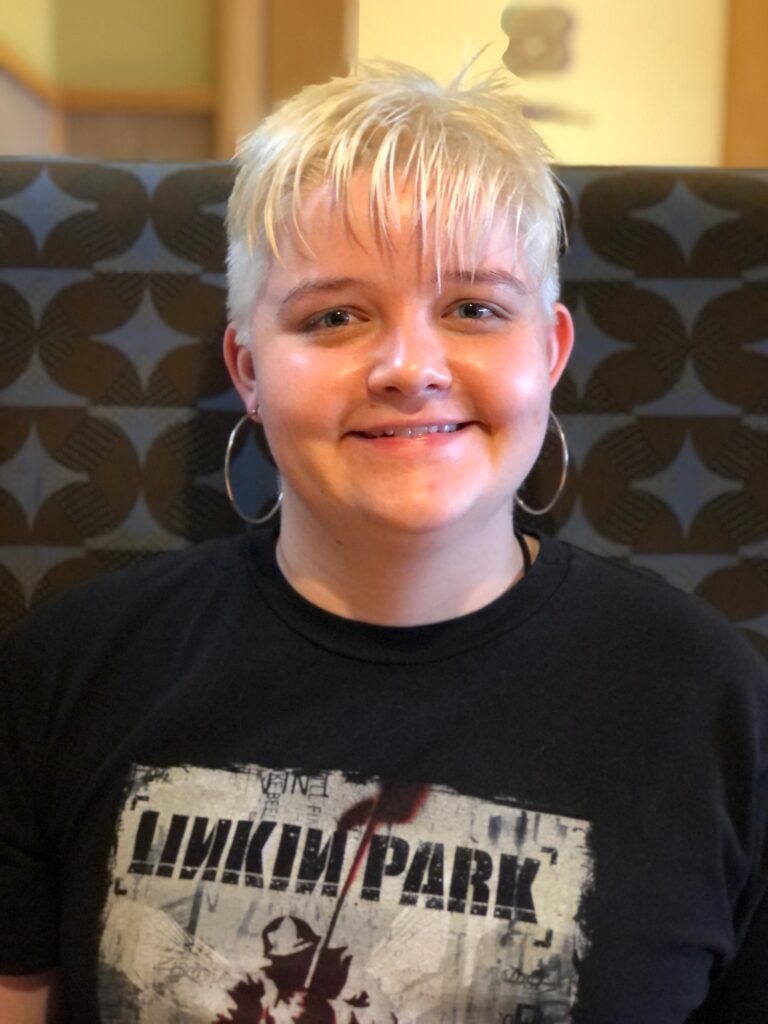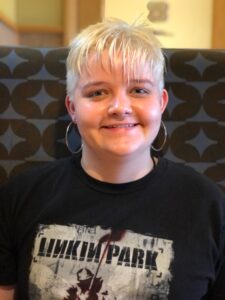 Elena Rogers is a saxophonist, composer, producer, and instructor Elena Rogers, is in her fourth year at Arizona State University (ASU) seeking dual degrees in Jazz Performance and Popular Music (emphasis on production). While at ASU, Elena has participated in several ensembles, including the ASU Jazz Reparatory Band and Latin Jazz Band and has also been part of jazz ensembles through Scottsdale Community College and Paradise Valley Community College. Prior to ASU, Elena was part of the audition jazz ensemble, Legacy Blue, through The Nash, a Phoenix jazz club. Elena was also part of several ensembles including jazz, pop/rock, R&B and others while partipating with Phoenix Conservatory of Music (PCM). Elena has recorded tracks with ensembles both as part of Legacy Blue and the PCM Jazz Ensemble. Elena was also chosen to attend the Berklee City Music Network 5-week  Aspire Summer Program and while choosing to attend ASU rather than use her undergrad acceptance into the Berklee College of Music, Elena has participated in several workshops and master classes through Berklee College of Music and Berklee City Music Networks. 
Focusing more on writing music now, Elena's first composition debuted her senior year of high school as her school band learned and performed a concert band piece she composed. Since then, Elena has continued to compose, moving into the realms of game scoring, film/tv scoring, writing, and producing pop music. She is also a teaching artist at PCM where she teaches Beats by Girlz, beginning theory, assists with live sound class and covers other courses as needed as part of the College Prep Program and is available to teach private lessons as well. Moving forward, Elena looks to continue her musical journey through learning, creating, sharing and continuing to be part of the music community.
Meghan Ruel
Meghan Ruel, Violin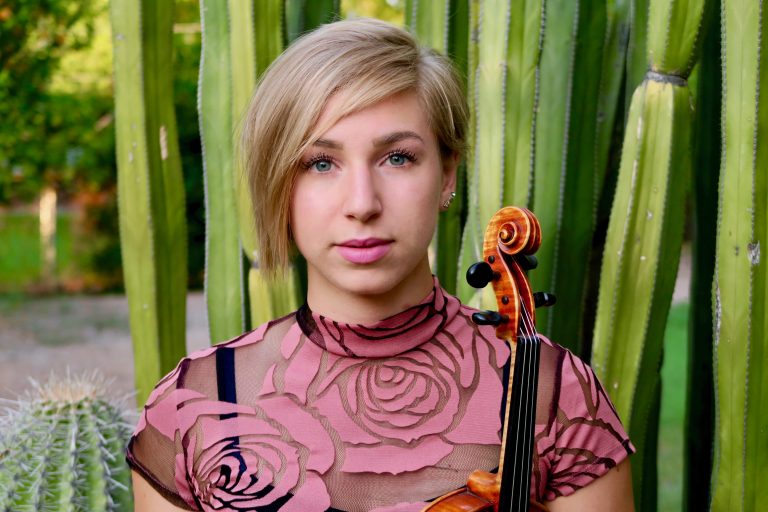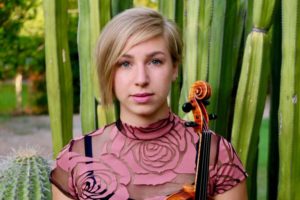 Meghan Ruel is a vibrant performer and educator, connecting communities and youth through art and energizing audiences of all ages across the country. As a performer, she has collaborated in chamber music and orchestral settings across Canada and the United States, including the Orford Arts Academy, Luminato International Music Festival, Austin Baroque Orchestra, True Concord Voices and Orchestra, and will be returning next fall as concertmaster with ProMusica Arizona for the third season. She has conducted several high school musical productions, including Desert Marigold School's Anything Goes. She established, with the help of executive director Regina Nixon, a mixed-ability string ensemble at the Phoenix Conservatory of Music and also leads the Orquesta Infantil at Harmony Project Phoenix, where she teaches everyday in their after-school programs.
Meghan is thrilled to join Arizona Christian University as their first String Department Director, where she will develop a new home of teaching and performing exploration for string students. Meghan spends her summers designing outreach programs at Madeline Island Chamber Music (WI), where she has been Community Engagement Manager since 2016. She teaches injury prevention masterclasses for communities and conferences including the Arizona String Teachers Association and founded her accessible program, FitForte, after receiving her certification from the American College of Sports Medicine. Meghan finds the most joy for musical collaboration when writing with her husband and guitarist, Diego Miranda. They perform regularly in Phoenix as a classical duo and are planning a 2020 tour. Meghan earned her Bachelor of Music in Violin Performance for the University of Toronto and her Master of Music in Violin Performance from Arizona State University. Her teachers have included Joan Milkson, Annalee Patipatanakoon, Timothy Ying and Jonathan Swartz.
Emilio Vargas
Emilio Vargas, Saxophone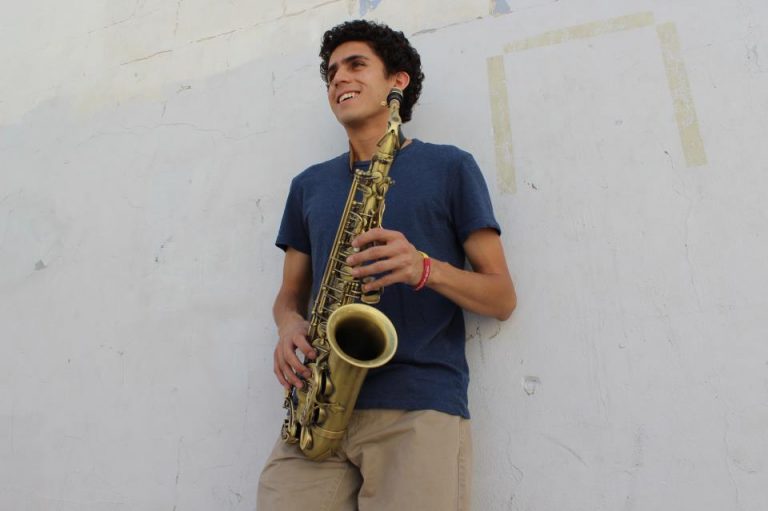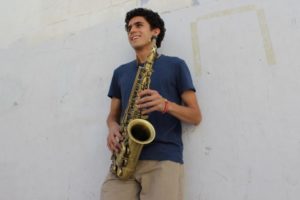 As a Jazz and classically trained saxophonist,
Emilio
has made it his goal in life to always strive for excellence and integrity in whatever style or musical environment he finds himself in. His passion for all music has led him to many unique and challenging environments including performances with blues recording artist Johnny Rawles, R&B recording artist Johnny Britt, New York jazz vocalist Cyrille Aimee, and playing in a live latin band with Ballet Arizona. On top of performing, Emilio believes in being a true teaching artist who shares knowledge and wisdom on and off the bandstand. As a teaching artist, Mr. Vargas has helped run Jazz music workshops in Alamos, Sonora, Mexico, served as a staff member for marching bands throughout New Mexico, and taught electronic beat music at beat workshops at the Musical Instrument Museum. Electronic music has become a new passion for Mr. Vargas as he has started to observe the transition away from traditional forms of music into more analog forms. As the future of music becomes more digital, Mr. Vargas has worked towards a strong competency in the most current music software programs such as Ableton Live, Logic X, and Sibelius. Having completed music programs from NMSU and ASU, Emilio now teaches private woodwind lessons, ensemble classes, works as a songwriter/music producer with local artists, and performs freelance with jazz, latin, and pop groups throughout the Phoenix area.