The Phoenix Conservatory of Music teaching artists are professional musicians, educators, mentors, have access to ongoing professional development, and undergo background checks to provide a safe environment for your students.
Natalie Andrews
Natalie Andrews: Voice, Musical Theater, Community Music Educator

Natalie Andrews grew up in Louisville, Kentucky performing in various performing arts including musicals, choirs, Shakespeare productions, improv comedy groups and operas.  She studied classical voice in private lessons starting at the age of ten. One of Natalie's fondest childhood memories is singing and writing songs on long car rides with her aunt, who was the beginning of her lifelong relationship with music and creativity.
She received her Bachelor of Fine Arts in Theatre from the University of Oklahoma (OU), School of Drama.  During her time at OU, she performed in the American debut of Ernestine Schuswap Gets Her Trout by Tomson Highway, which was awarded a performance at the Kennedy Center by the American College Theatre Festival.  Natalie has experience performing with several bands, including The Jimmy James Trio and Shine: A Pink Floyd Tribute.  She has also produced and directed several theatre productions, including Matt and Ben by Mindy Kaling, The Last Five Years by Jason Robert Brown, and an original piece, titled Into the Fading Light.
Natalie began her career as a teaching artist in high school, when she took an outreach position at Walden Theatre teaching theatre and improv to elementary school students with little or no access to arts education. She continued to teach these theatre classes throughout high school and college.  After graduating from OU, she completed a teaching assistantship for the French Ministry of Education, spending two semesters teaching conversational English at a high school in Brioude, France.  She was an adjunct professor of Voice and Movement for the University of Oklahoma, School of Drama from 2012-2013.  Natalie started teaching private voice lessons at the Infinity Music Arts Academy in Norman, Oklahoma, where she served as Head Vocal Instructor for two years.  Upon moving to Phoenix, she was immediately enamored with the Phoenix Conservatory of Music and its unique musical community and programming.
Natalie is also the Approved Care Network Coordinator for Healing TREE, a nonprofit that assists people in recovering from traumatic experiences.  In addition, she is a certified yoga instructor and has taught yoga classes at Ashtanga Yoga Studio and the Wellness Center.  She incorporates elements of this into her voice lessons to promote healthy alignment and alleviate muscular tension that may interfere with singing.
Forever a student herself, Natalie continues to develop her musicianship by studying guitar, piano, audio production, and songwriting.  She recently presented an ongoing research collaboration with Laura Meador, Original Music Programming: Nurturing the Human Artist at the 2015 Berklee City Music Summit at Columbia College.
Neray Bailey
Neray Bailey: Piano and Voice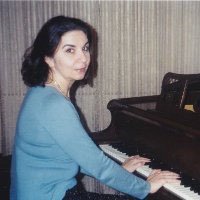 Neray Bailey joined the Phoenix Conservatory of Music in 2009 with nearly thirty years of experience in piano and vocal performance and instruction. After obtaining her high school diploma from the Bul Bul Music School, a special school for gifted children under the Azerbaijan State Conservatory of Music, Neray attended the Moscow Tchaikovsky Conservatory, obtaining Masters degrees in vocal and piano performance with high honors.
Throughout her professional career, she has held numerous positions in both academia and the musical performance sector, including: Soloist at the State Academic Opera and Ballet Theater (1985-1997), Vocal Performance Instructor (1985-1991) and Professor of Vocal Performance (1991-1997) at the Azerbaijan State Conservatory of Music, Pianist (1998-2008) at the School of Ballet Arizona, Music Teacher (2003-2008) at Irene's Happy Day Child Care, and Voice Teacher, Choir Instructor and Accompanist (2004-2009) at Rosie's House: A Music Academy for Children.
As a classically trained opera singer (singing voice of mezzo soprano), Mrs. Bailey has performed in numerous classical opera productions, frequently holding lead roles. In the course of her artistic career as both a pianist and a vocalist, Mrs. Bailey has also been the recipient of a number of awards, including the M.I. Glinka Competition Certificate of Achievement Award (1981), the Transcaucasus Performing Artists Competition 1st Place Winner Award (1985), the Academy of Arts of Azerbaijan Honorary Membership Award (1990), and the Toulouse International Singing Competition Award (1991). In addition to her work at PCM, Neray is a piano accompanist and piano and voice teacher at the Scottsdale School of Ballet, where she has worked since 2007. Mrs. Bailey holds Masters and Bachelors degrees from the Moscow Tchaikovsky Conservatory of Music. She has sung in numerous opera companies and has toured extensively throughout Europe and the former Soviet Union. She holds many awards and honors, and for more than twelve years, was a principal performer for the Azerbaijan State Academic Opera and Ballet Theater and served as an instructor and then professor of solo performance at the Azerbaijan State Conservatory of Music.
Stormie Burcky
Stormie Burcky: Audio Production, Live Sound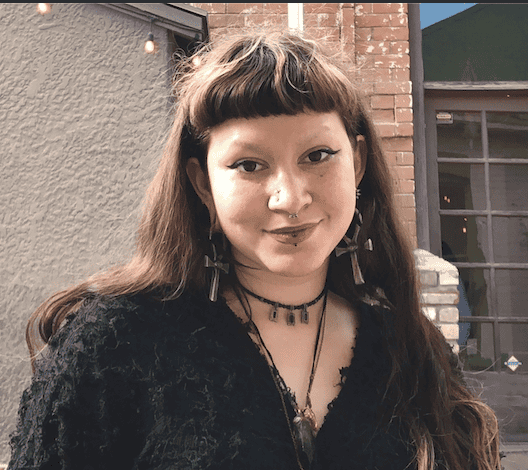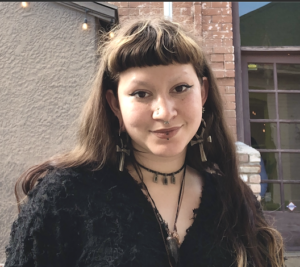 Stormie Burcky is a current student at Arizona State University completing a double major in Popular Music and Music Teaching & Learning. They have been studying post production and live sound since the age of 13, starting locally in the Contemporary Musical Arts and Sciences program at Arcadia High School. Within the new Popular Music BA, they are able to explore advanced audio production as well as dip their toes into contemporary songwriting and arranging. They feel extremely fortunate to be able to learn what they love, pave the way for future contemporary music educators, and ultimately pass that knowledge on to young musicians such as within the PCM community. In the future they hope to help revolutionize what music learning looks like within our public education system right here in Phoenix.
Alicia Castillo
Alicia Castillo: Guitar, Composition, Songwriting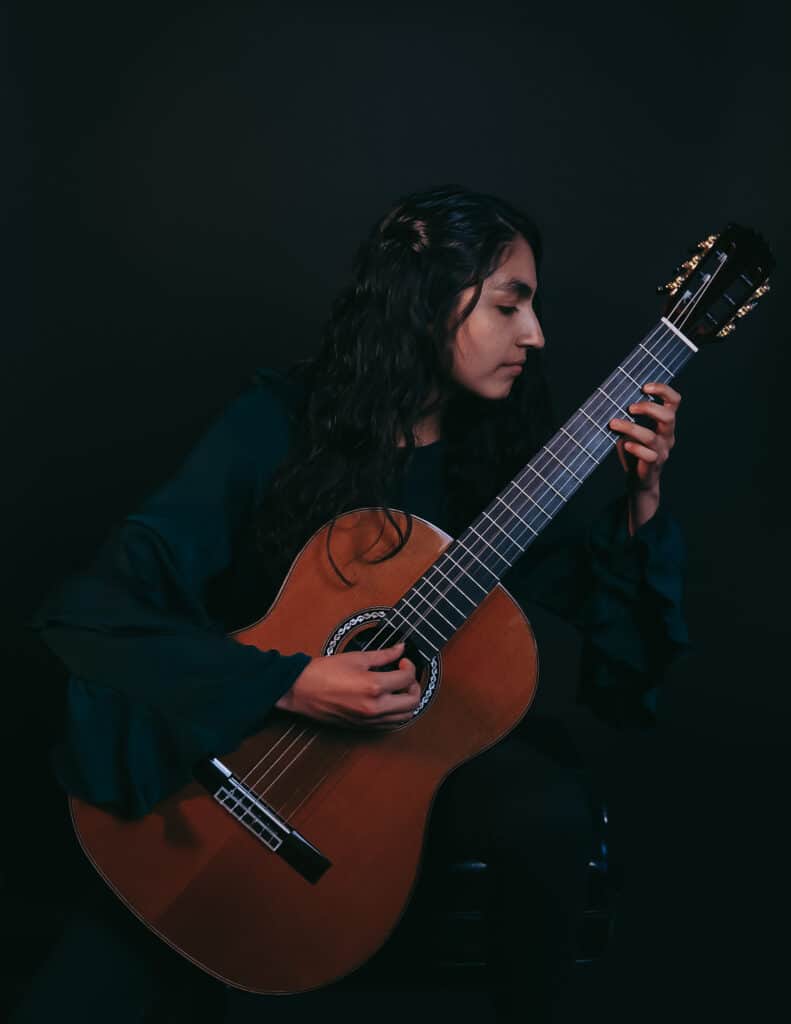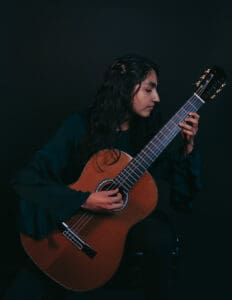 As a composter, guitarist, and singer-songwriter from Phoenix, Arizona, Alicia Castillo combines her background in folk, classical, and jazz to craft narrative-driven music that provides listeners not only a story, but an experience. In addition to writing concert music, she seeks to collaborate with various interdisciplinary mediums and actively partner with new music organizations and festivals to premiere as well as perform new works. She has worked with the ASU Philharmonia production of "The Snow".  In 2021, she composed a new work for the Arizona Contemporary and dance department to produce a new work, "RISE" through a virtual collaboration and as a
2020 ariZoni Theatre Awards of Excellence nominee, Alicia composed for ASU's 2020 Music Ensemble that premiered at the Prisms New Music Festival and also received first placein the ASU Mykytyn Composition Competition for her guitar composition, "Enneagram Suite".
Outside of the concert world, Alicia is currently working on producing and recording her debut singer-songwriter album "ODDS and ENDS". She is also active in the Valley as a volunteer, performer, and music educator. In teaching private lessons and group classes, she aims to uniquely tailor each lesson to each student and help students work towards their individual
musical goals.
Alicia holds a Bachelors of music in Composition from Arizona State University, where she was a recipient of the Richard and Babette Burns Classical Guitar Scholarship and a Special Talent Award. She is currently continuing her studies at ASU as a graduate teaching assistant of music theory, pursuing dual Master's degrees in Composition and Guitar Performance Pedagogy.
Emily Craft
Emily Craft: Piano, Violin, Voice, Flute, Clarinet, Alto Sax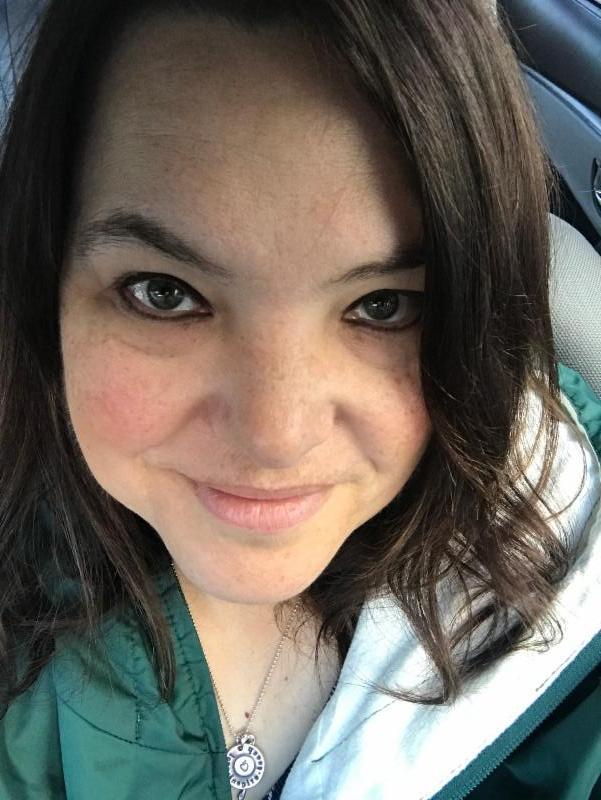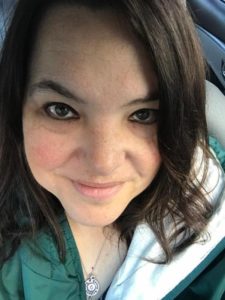 An Oklahoma native, Emily Craft recently became a resident of Arizona. She is a 2001 graduate of Florida State University College of Music where she earned a Bachelor's Degree in General Music Education. She has taught in Florida, Georgia, Oklahoma and Arizona at various public, charter and private schools. Emily teaches piano, violin, voice, clarinet, flute, and saxophone here at PCM! She also has Level 1 Orff-Schulwerk certification and plans on achieving more levels. Emily loves being a resident teacher here in the great state of Arizona and hopes to be teaching here for a very long time!
Stephanie Crawford
Stephanie Crawford: Piano

A Phoenix native, Stephanie Crawford is a classically trained pianist and began her piano studies at the age of five. She credits her musical foundation to her first piano teacher and mentor, the late Frances Ballard of The Piano Room.
During her childhood, Stephanie participated in numerous performances with the Arizona State Music Teachers Association and the Federation of Music Clubs for eleven years. After graduating high school, Stephanie branched out into music composition. Included in her body of work are scores composed in various genres of music for short films produced at Scottsdale Community College Film School.
In July 2012, Stephanie performed for the O-Live! Theatre in the production of Sister Mary's House, and has also arranged and coordinated musical works for the 2009 and 2013 Christmas Spectacular at El-Bethel Church in Phoenix, Arizona. Stephanie holds a Bachelor of Arts degree in Music from the Herberger Institute of Design and the Arts at Arizona State University.
In addition to teaching at the Phoenix Conservatory of Music, Stephanie carries her own clientele of private piano students. She is also a hired musician for the Phoenix Christian Reformed Church, holding the position of piano accompanist. At Stephanie's home church assembly, she has been the lead keyboardist for over fifteen years and, since 2008, has filled the position of choir director.
Daniel Davis
Daniel Davis: Guitar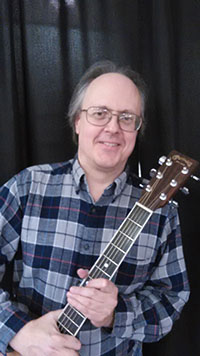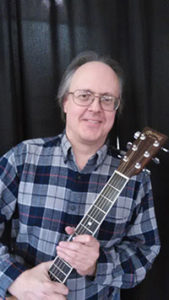 Daniel Davis teaches all levels and styles of guitar. He holds Bachelor of Music and Master of Arts degrees from the world famous Berklee College of Music. He has taught guitar at the college level for the past thirty years and currently teaches at Mesa Community College. Dan is the author of two books published by Neil A. Kjos Music Company, and has studied and performed with some of the greatest entertainers in the world. Some of the performers he's worked with include:  William G. Leavitt, Sandler and Young, Joe Pass, comedian Danny Gans, Barney Kessel, as well as the Ringling Brothers and Barnum Bailey Circus.
Dan was awarded the prestigious Ovation Guitar Award by Ovation Guitar Company.  As a performer, he has lead a variety band in the Phoenix area for over twenty years.
Liliana de León-Torsiello
Liliana de León-Torsiello, B.A., M.F.A.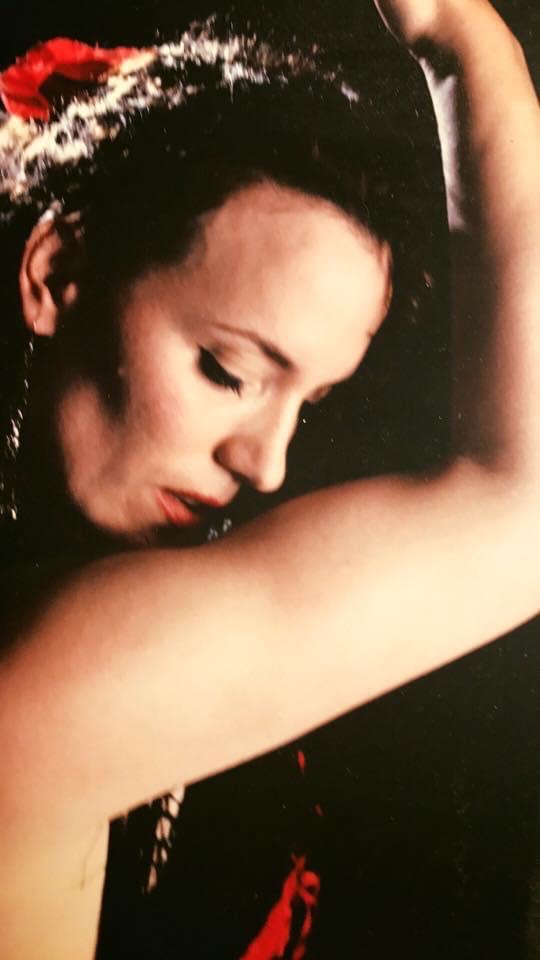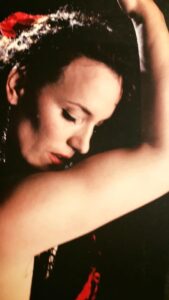 Liliana de León is a master dancer, choreographer, composer, vocalist, performer, educator, and professor of World Dance Studies who embraces dance as a powerful form of expression. Liliana brings her expertise, spirituality, and charismatic personality to the stage as choreographer, soloist, and co-composer of "FLORYPIEDRA", for which she performs works that while focusing on Flamenco, use a diverse mixture of Mexican Folklorico, Latin Popular dance, Latin Jazz, Post-Modern American dance, film, light and spoken word, that showcase her interdisciplinary expression through her original creations. She was recently invited to assist Gabriela Martinez as cultural attaché and she will be featured in "Azucar" at The Getty Museum in February 2022.
Liliana, who started dancing at the age of three, began her professional career in her teens. She has performed extensively throughout Mexico, Costa Rica, Spain, Germany, and the United States where she has worked for theatre, television, film, and stage. Liliana has also produced concerts and created dances in community settings for dance festivals, dance fairs, magnet school programs, high school performance groups, college dance companies, university outreach groups, praise and worship concerts, Religious Education Congress, site specific performances and professional dance companies. She has a B.A. in Modern Dance from A.S.U.; an M.F.A. in Choreography and Performance from U.C.L.A; Adjunct Professor in the World Arts and Cultures department at U.C.L.A; is currently at South Mountain Community College in AZ. Liliana de León is a professional choreographer, performer and dancer of many talents who welcomes commissions and looks forward to new challenges.
This December 2021 Liliana is premiering three original dance works: "Tristezas del Desierto", "Danza de Mezcla", "Leyenda y Costumbre del Caracol", inspired by the Mixtec, Zapotec, Chichimec, Mayan and Aztec indigenous Mexican cultures at Cesar Chavez Theatre in the Round. FLORYPIEDRA premiered their one hour  original bilingual text, music, dance and spoken word  "Calaveras Cantantes Y Calacas Bailantes" on Novemeber 3rd, 2021 at Inpira in Arrowhead. In 2006-8 Peter and Liliana premiered three music, dance and spoken word pieces by the author Stella Pope Duarte, 'If I die in Juarez", "The day I was born," and "La LLorona" performed by Stella and the FLORYPIEDRA duo. Her work was also featured at the Arizona Dance festival 06′ and 21' where FLORYPIEDRA filled the proscenium stage of Scottsdale Center for the Performing Arts and featured again at ADF at Tempe Art Center Friday October 22nd, 2021. Liliana was choreographer and soloist while Peter was Music Director, singer and guitarist for the 2005-06 tour of the Grammy Award nominee Maria del Rey's "Bridge El Puente". With performances by the FLORYPIEDRA duo with Maria at Cerritos Center for the Performing Arts in CA, Alden Theatre in Virginia, Leeds at University of Nebraska, Thousand Oaks Performing Arts Center CA, and Mesa Center for the Performing Arts in AZ amongst others. Also in 2005, Liliana with husband Peter Torsiello, created, directed, and starred in "Amor"- the original two-person intercultural show by FLORYPIEDRA that had a great eight month run in the small stage in Scottsdale AZ. In 2011 and they along with their son Vincenzo Torsiello continue to perform and share their faith, music, song, poetry, and dance with Performances like the Café Flamenco in Phx. AZ and the Singer Songwriters showcase in Venice CA. Their original composition "Mujer como Tu" was featured in Rincon Cultural in 2021 for Telemundo Az.
Furthermore, Liliana directed three evenings that featured 9 new works that premiered in "Punto de Vista Point of View" at the Electric Lodge, CA. In the past few years, she has been a performer for the Dance Kaleidoscope at the legendary Anson Ford theatre, CA; an opening lecturer for Maria Benitez at the Wadsworth, CA; a featured dance soloist in a dazzling commercial for Eastman Kodak Film, US; a Flamenco and Folklorico dance soloist and choreographer for PBS in "A Malibu Christmas", CA; a Soloist for Television Española, Madrid, Spain; a featured interdisciplinary artist for ABC "Vista L.A.'s Power Couples", CA; and a featured soloist at the Joyce Theatre in New York City in 2002 where she received great reviews for her exciting work. She was also the Choreographer and Principal dancer for the Phoenix Opera Company's presentation of "Carmen".
A love story like no other, Liliana and Peter met as teenagers, are now married for 28 years, and have a wonderful son, Vincenzo Torsiello who loves to sing, harmonize, play the drums, piano, bass, cajon, ukulele, write songs, write skits, and is a Psychology and Classics double major at the University of Notre Dame. Vincenzo is light and joy in their lives. JITTERSPIT, ESTESQUELETO/THISKELETON are his two albums you can listen to on iTunes. The love, pride and admiration Liliana has for her husband Peter Torsiello and son Vincenzo Torsiello is as vast as the soul can be.
Mohamed-Aly Farag
Mohamed-Aly Farag: Violin and Composition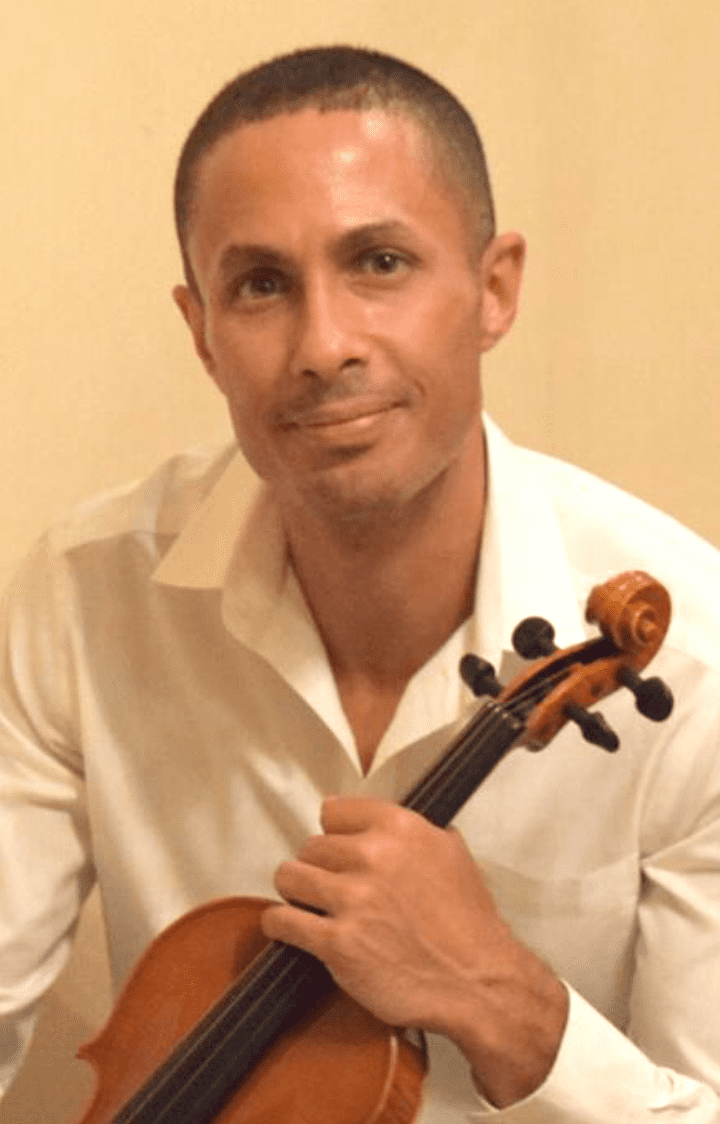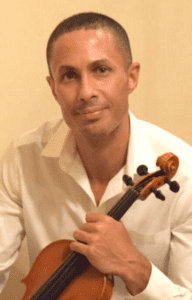 American-born Egyptian violinist and composer Mo Farag started piano and violin at ages 5 and 7, and moved on to play professionally and compose original music in his teens.
In 2010, After having completed his Bachelors and Masters degrees in violin
performance and composition in Canada, Mo performed in Egypt as soloist and
member of the Cairo Symphony Orchestra which premiered many of his orchestral pieces.
As of May 2021, Mo earned his doctorate in music composition from Arizona State University with a dissertation in the field of electroacoustic music composition and performance.
Josh Finnson
Josh Finnson: Voice, Piano


Josh Finnson is a vocalist and pianist who strongly advocates the value of an arts education. After his time at Arizona Conservatory for Arts and Academics, he went on to graduate from Grand Canyon University with a Bachelor of Arts in Vocal Performance. Along with extensive private instruction, he has taken several voice and piano education classes, giving him a thorough background as a performer and educator.
Writing and starring in his own original production Darkness & Redemption (2018), Josh has demonstrated his theatrical abilities by performing in lead and supporting roles for a number of musicals, including The Fantasticks, Sweeney Todd, and Joseph. Along with this, he has performed solo work in numerous piano recitals held at AZ Conservatory, Arizona Christian University, and Grand Canyon University. Josh has experience in a wide array of musical genres, including classical, Broadway, art song, contemporary, folk, rock, hymns, and modern worship.
Josh encourages self-expression through the arts. Music lessons provide an ideal environment to discover one's personal voice and identity – whatever the instrument. Through a structured but flexible learning atmosphere, students can discover the joy of learning an instrument. Music not only builds self-confidence, but develops empathy and broadens one's perspective. Lessons are a fun, creative way to grow as a human being!
Keith Johnson
Keith Johnson: Community Music Educator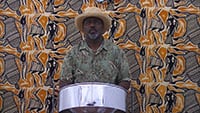 Keith Johnson was born in the Washington, D.C. metro area. As a child, he was exposed to many cultural events that helped develop his interest in music, particularly the drums. After hearing the Latin beat of bongos and congas, the rhythm inspired him to hit the streets to learn more about Afro-Cuban music. This style of music was played in Adams-Morgan, the Latino community of D.C. Watching their drumming and dancing was one of the greatest experiences of his life, and started his journey of playing many styles of music utilizing a variety of drums.
Keith's journey led him to Africa to learn about their drums.  He met and studied with master drummer Yacub Addy of Ghana for a number of years. He also learned that the tonal language was the way of communication in Africa. On his first trip to West Africa; Accra, Ghana, he was amazed at the people and the food. He learned that traditional drums come in families, for example: Ewe drums (Sogo, Kidi, Kagan, Atsimevu, Boba, and Kroboto). Some of the drums are only played for the King. After studying for many years during his travels to Africa, his teachers entitled him a master drummer.
After extensive travel throughout West Africa (including Bamako, Mali, Dakar, Senegal, and Accra, Ghana) and his research on drums, Mr. Johnson became a craftsman of tradition with musical instruments. These instruments cover a wide range including Membranophones: talking drums, water drums, panlogo, djembe; Chordophones: Kora 21- stringed harp (grandfather to the banjo and guitar), gonji, violin, riki harp, lute; Aerophones: whistle, panpipes, signal flutes, transverse flutes; Idiophones: gourd rattles, seed pods, thumb piano, balaphone, and cocoon. During his research in the Caribbean Islands of Trinidad and Tobago, Keith learned about the steel drums, a musical instrument indigenous to the island. This instrument was an extension of the African drum but with stretched metal to create pitch, similar to skin being stretched on a drum. The steel drum was like hearing the piano on 55- gallon oil drums. The tenor pan plays the melody while the double second plays harmony. The other drums are the guitar, cello, and bass pans. All of the drums together create the full sound of a steel pan orchestra with various styles of musical genre; classical, jazz, calypso, and popular songs.
Amy K
Amy K: Songwriting, Voice, Piano/Keyboard, Ukulele, Voice-Over Acting, Music Business/Online mp3 Sales, Guitar (electric, acoustic, classical, jazz), Bass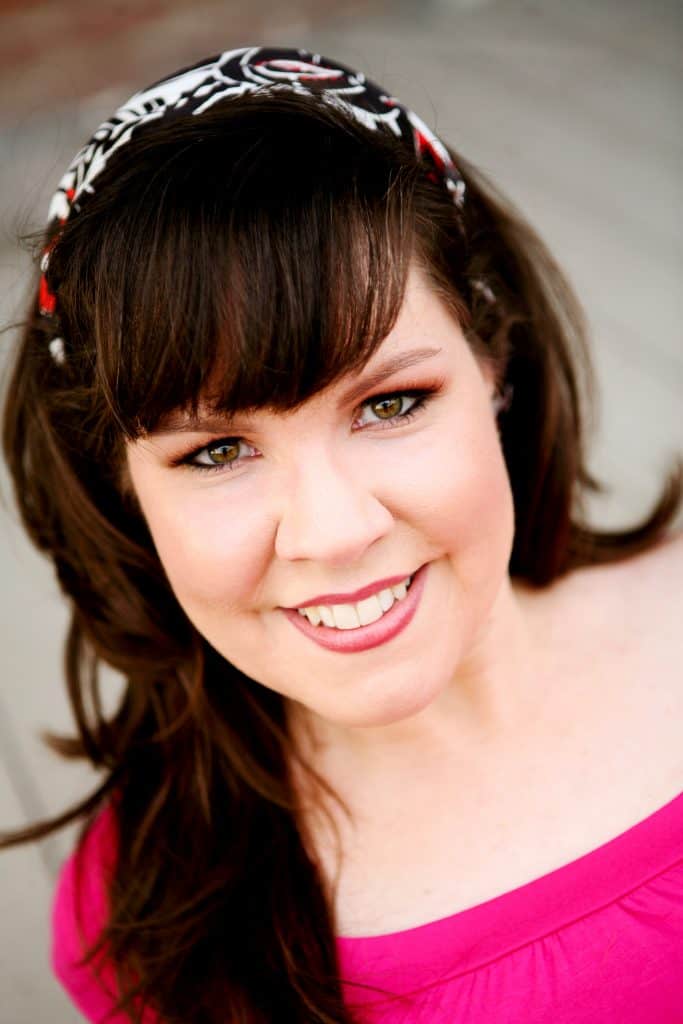 Amy K is a professional guitarist, songwriter, vocalist, and studio musician.  She holds a Bachelors of Music in Classical Guitar Performance, has won several classical & electric guitar competitions, and has appeared in Fender magazines & catalogs.
Her first CD "Reflections" are original songs for fingerstyle guitars & voice. She also records original pop/rock songs in which she writes all lyrics & music and performs all vocal & guitar tracks (available at http://www.nimbitmusic.com/amykmusic, CDBaby, iTunes, Pandora & more)
Amy was one of the first employees when PCM began in 1998. She taught private lessons & group classes, authored grant proposals, and volunteered for Conservatory operations. In 2001 she went on to pursue other endeavors and returned to PCM as an instructor in 2017.
Her teaching approach is to customize as all lesson materials to each individual student's age, interests, and goals. Lessons always include a balance of: songs of the student's choice (any genre) & structured music fundamentals; with specific practice goals given each week.
She teaches all ages & all skill levels including beginner, intermediate & aspiring professionals. She can prepare students for auditions (music theater, TV Shows, college, etc.) and has helped many students create, complete & sell their own original music.
Ben Levy
Ben Levy: Guitar, Piano, Bass, Outreach, Audio Production, Digital Media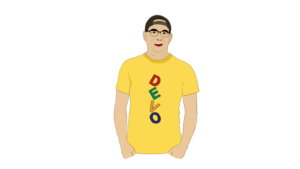 For over 10 years, Ben Levy has been a multimedia artist working with numerous national and local businesses, nonprofits and schools.

He began his career in Phoenix as a video producer working for both local and national companies such as Anheuser-Busch, MTV, and History Channel. Ben co-founded Painted Tiger Studios in  Glendale, concentrated on providing audio and visual components for local businesses, musicians and events. The studio thrived at producing music videos for numerous local and national artists such as Megaran, Twin Giant and countless others.
In addition to media production, Ben has been teaching both music and media at local schools and non-profit organizations. As an educator, Ben has held workshops at ASU, served as a media Instructor at Westwind Preparatory Academy and provided after school music and animation programs in countless schools across the valley.
In 2013, Ben presented a 90 minute workshop in front of over 100 attendees and fellow colleagues on file integration across the Adobe Production Suite at SIGGRAPH, an annual conference on media and technology. In addition Ben has been steeped in live event production working as a stage managing, projectionist, and cameraman at events such as the Mcdowell Music Festival.
Helen Margaret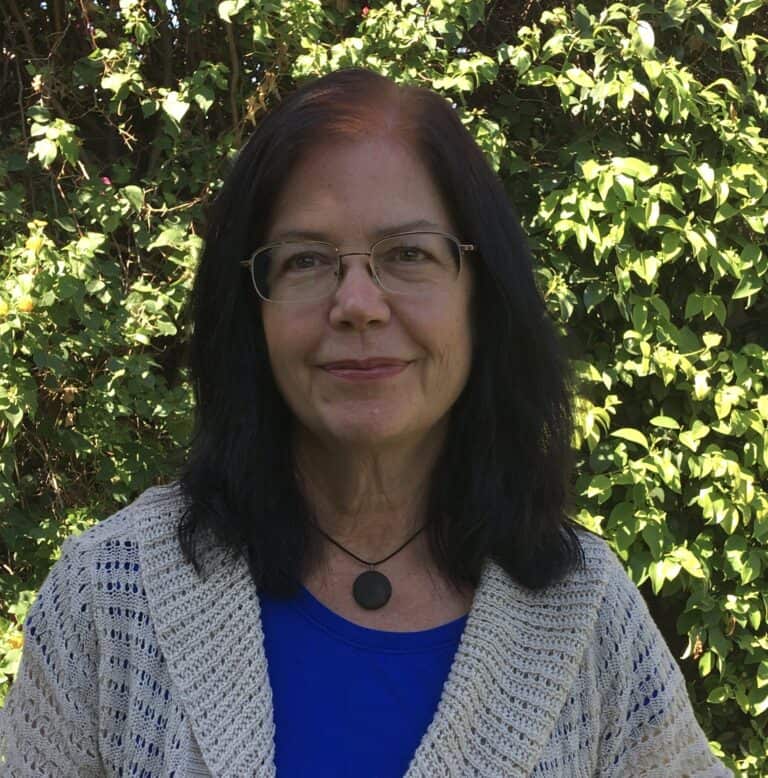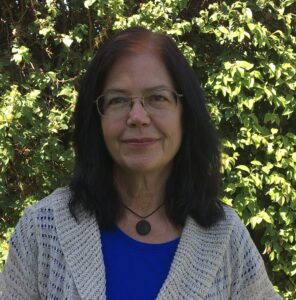 Helen Margaret: Voice, Early Childhood Music Education
Helen Margaret's dream has always been to teach in a high-level, community-minded music conservatory (Imagine her thrill now!). She has been teaching all ages through  music since 1991. As a bilingual guide who tailors her instruction to her students for every factor possible, music has been Helen's favored medium — whatever the idea or content area. In a strong sense, her approach is learner-led. She knows that every child is a stellar and wondrous, uncopied miracle and potential genius, and she has always sought to guide individuals such that they awaken to their potential and fall more and more in love with their life, the person they are becoming, and the world they are helping to make.
An adept in teaching styles that include Montessori, Waldorf, Holistic Special Education, Dual Language Education, and Gifted and Talented Music, Helen is not without her voice, guitar, recorder (Blockflöte!), and a piano. She makes bold use of the Whole Language method in her
music lessons and classes, prioritizing the preferred compositions of the developing musician/s as material for instruction. She takes stock of personal learning styles when crafting each distinct program.
Helen spent her childhood and adolescence on what she insists must be the sweet spot on the tennis racket of American education: the Chicago suburbs in the 70s and 80s. Since then, her studies in AZ, NC, MO, and MI comprise her college and university music courses, Montessori residency for Upper Elementary, M.Ed. in Bilingual and Multicultural Education, B.A. in Spanish and Elementary Education, and A.A. for teachers. She has traveled around Germany, Canada, and Mexico — for enjoyment, learning, and teaching. (Her Deutsch is not as advanced as her español.)
Helen has been performing since childhood in voice, piano, guitar, and recorder. She has directed recitals, ensembles, choirs, class musicals and variety shows. Primarily as an alto, she has sung with the Arizona
Western College Chamber Singers and the Park Forest Singers (IL), and has performed solos for ad hoc community events. Her teachers and conductors have included Dr. David L. Brunner, Deltrina Grimes, Joan
Wright, and Dr. Rodney Abriol.
Helen's poetry and portrait artistry are closely linked with her music. She enjoys strengthening her coding chops, studying psychology, poking around in ontological mathematics, and soaking in nature.
Helen lives her purpose:
…towards a world
where every child thrives
to the greatest extent
of their talents and drive!
Joe Marone
Joe Marone: Percussion, Outreach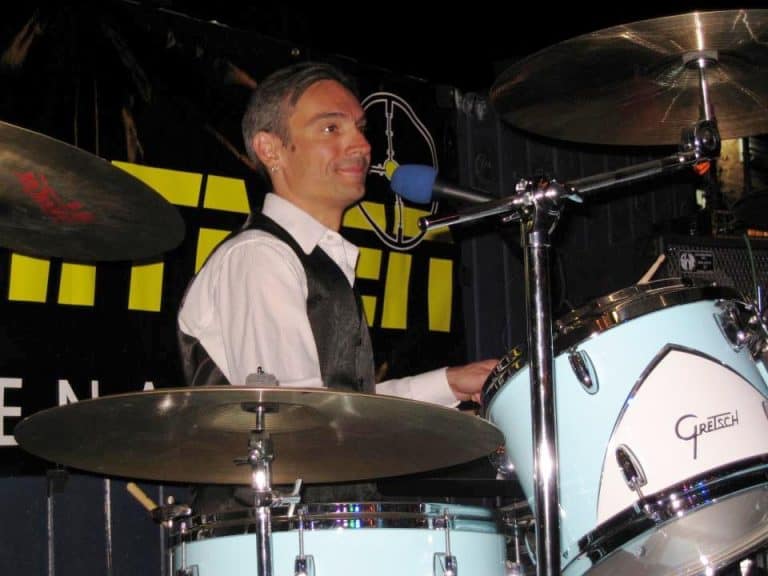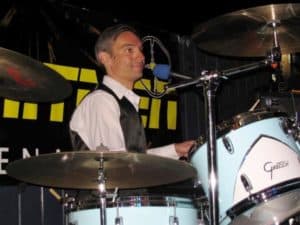 Joe Marone started drumming around the age of 11 or 12. One day, while complaining to his mother about being "bored" around the house, she suggested he take drum lessons like his younger sister. He did, and has been playing ever since.
Soon after picking up the sticks, Joe started playing in Jr. Drum and Bugle Corps in northern New Jersey.
By the time high school approached, Joe was hooked on drumming! Joe played in Marching band, stage band, wind ensemble, and Jazz band, and in his Junior year auditioned and was accepted to the North Jersey Area Band. It was at this time Joe also started playing in rock bands trying to learn his favorite songs.
Joe went on to Berklee College of Music in Boston where he was exposed to a 24/7 lifestyle of making music. At Berklee, Joe performed in Jazz, Latin and Fusion ensembles as well as many recorded performances, including a film score and many live gigs around Boston.
After graduating Berklee, Joe was always playing in two or three bands at a time as well as managing a busy teaching schedule. The number of gigs and recordings mounted over the years, and Joe was fortunate enough to be able to play live on major market radio, live at city hall, and open for national act Hootie and the Blowfish.
Joe is extremely happy to join the PCM staff this year and can't wait to share his knowledge with the aspiring drummers of Phoenix.
Kiernan Marriott
Kiernan Marriott: Piano, Music Theory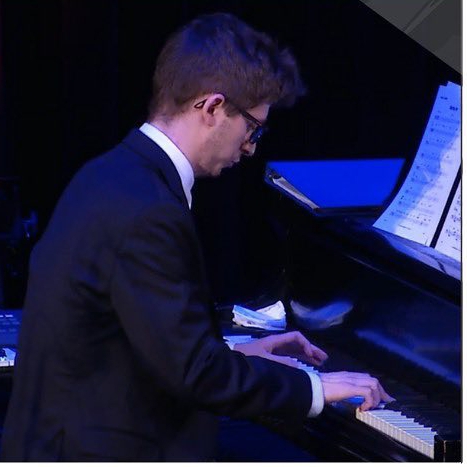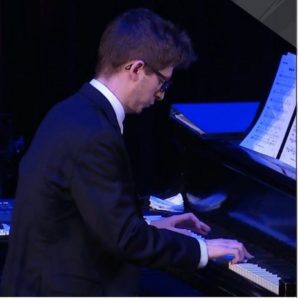 Kiernan Marriott grew up in Phoenix, Arizona always surrounded by music. Growing up in a musical environment, Kiernan easily gravitated towards music, performing in school choirs, concert bands, and always enjoyed playing music outside of school on his own time. He would spend entire days after school playing piano, trumpet, french horn, but more recently has spent time perfecting his skills as a pianist. Kiernan is also an avid songwriter, a passion that he developed after taking part in the Creative Musical Arts and Sciences (CMAS) program at Arcadia High School. In the program he wrote a plethora of songs, collaborating and working with other students performing original material. In high school, Kiernan also discovered his passion for teaching others. The CMAS program offered its older students to be mentors to younger members of the program, and Kiernan was someone who easily filled the role of an educator being well versed in both music theory and piano.
After graduating, Kiernan spent his first years after high school at Scottsdale Community College (SCC) where he refined his skills as a pianist, and learned from the best the community college had to offer, often working under the tutelage of the Music Theory Instructor Dr. Christine Novak and later becoming a student intern in her intro to theory courses and a music theory tutor paid through SCC. There, Kiernan took part in the Concert Choir and Jazz Vocal Ensemble, gaining some experience working within the choir ensemble setting. He also went on to win the George Benson Scholarship in 2019, one of the highest honors that the SCC music program has to offer. During this time, Kiernan was also volunteering his time as a teacher at Alice Cooper's Solid Rock Teen Center, and also began to teach private piano lessons on his own.
In Spring of 2020 Kiernan transferred to ASU, beginning his undergraduate degree in Music Teaching and Learning. In the Fall of 2020 he became part of the new Popular Music Program which is able to strongly cater to his emphasis in teaching Popular Music studies. He has found an excellent space that supports his career goals of trying to find a place for Popular Music studies within the public school setting. Kiernan holds all forms of music in high regard, but understands that Popular forms of music are undervalued, underrepresented and looked down upon in the majority of educational settings. Kiernan makes it his mission to break that stigma within those settings and allows his students to pursue whatever they want in music whether that would be R&B, rock, jazz, or classical.
Kiernan is currently working on his last years of his undergraduate degree and will soon begin his student interning and student teaching within public schools, preparing him for his future as an educator.
Anna Martinez
Anna Martinez: Voice, Ensemble Sectionals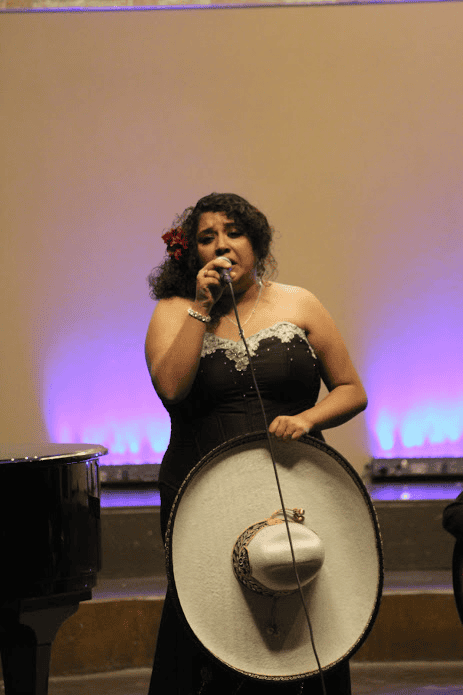 Anna Martinez Villicana started her PCM journey in 2011, but has been singing since she was 5 years old. By the time she graduated both high school and PCM, she volunteered to coach the vocals in any ensemble she could assist. She attended Grand Canyon University, majoring in a degree in Vocal Performance with a minor in Theater and graduated in April of 2018.
She has experience singing Musical Theater, Opera, Art Songs, Pop, Rock, Cumbia, Spanish Pop, Ranchera and Mariachi. She has recorded with different cumbia groups in Arizona. She has been a vocalist at her church for over seven years, and travels to different churches around the valley. During her last year of college, she went to New York and sang at Carnegie Hall with the New York Symphony. She has met and attended many masterclasses with renowned musical theater and opera singers that helped further her knowledge for her current and future students. She continues to be involved in community choirs, musical theater productions, and developing her own music.
Anna believes that the body, mind and voice all come together to make an amazing musician; meaning all students are unique and will learn differently. She believes that each student that comes her way has their own special and unique skills that are meant to be explored and developed.
Autumn McClintock
Autumn McClintock: Music Therapy, Voice, Guitar, Piano, Ukulele, Banjo, Percussion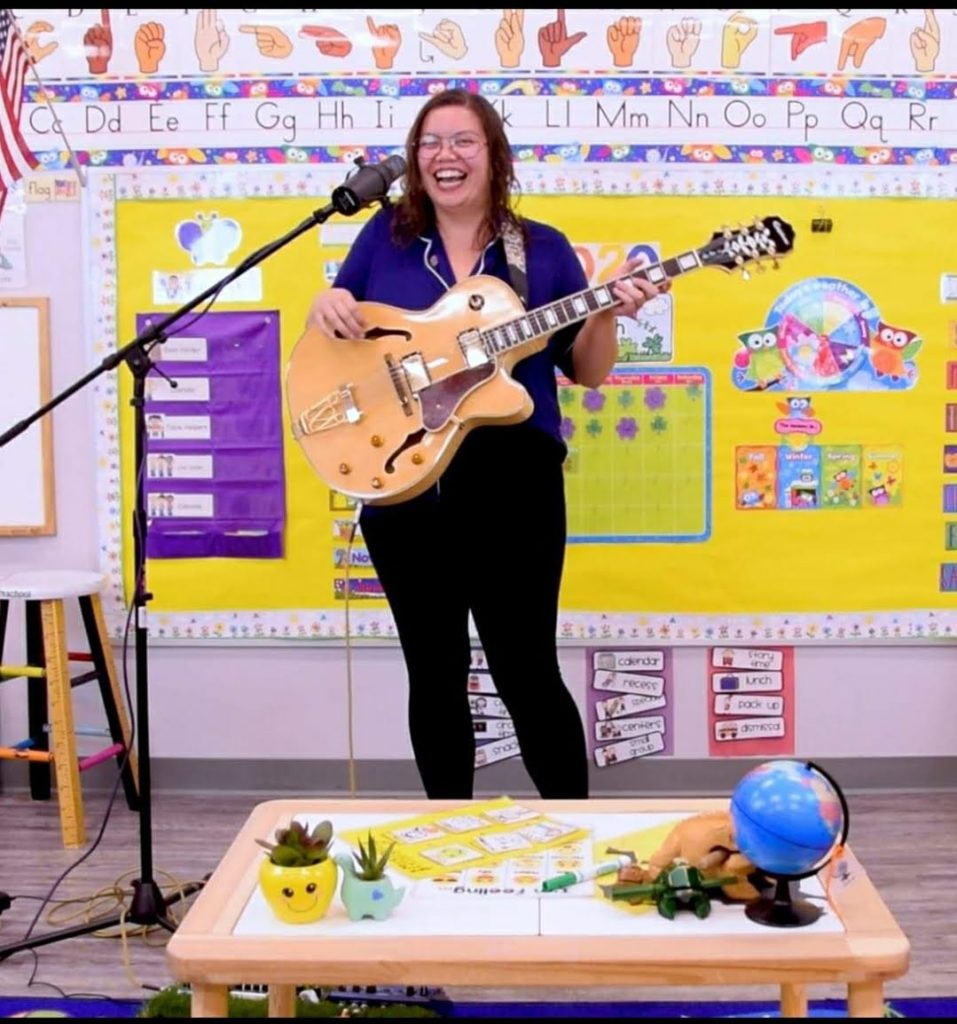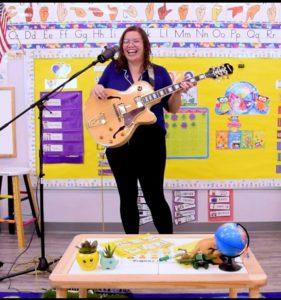 Autumn McClintock (she/her) is a full time musician. She is a Board Certified Music Therapist trained in Neurologic Music Therapy and founder of Open Air Music Therapy LLC by day, music instructor by evening, and a music performer by night. She is a Filipino American raised in a military family in the midwest, and moved to Tempe to attend Arizona State University. Since moving to the desert in 2012, Autumn has found support and growth while being a part of Phoenix's music scene which has allowed her to create and perform her own music.
Her nine years of professional work with people diagnosed with ASD, integration of Applied Behavior Analysis techniques, understanding of trauma, and ability to adapt on the go, allows each client and student to feel empowered while meeting their goals. In lessons, she combines a playful energy and comfortable personality with a drive for improvement to make each lesson fun and rewarding while pushing students towards success.
When not doing "music stuff", Autumn enjoys gardening, traveling, camping, going to the Phoenix Art Museum, and walking her cat, Cassio.
Matt McClintock
Matt McClintock: Percussion, Music Theory, and Ensemble Director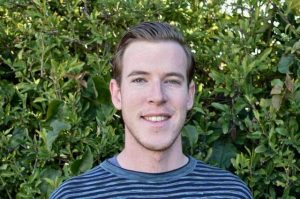 Born in Reno, Nevada, Matt McClintock has been playing drums since the age of 10. Showing an early interest in jazz, McClintock had the privilege of performing around the Reno area with various youth jazz programs and community college ensembles. By the age of 18, he was playing professional gigs with local jazz groups.
In 2012, McClintock relocated to Phoenix, Arizona to study jazz performance at Arizona State University. Under the guidance of Michael Kocour and Dom Moio, McClintock blossomed into a reliable professional in both performance and education. Upon receiving his Bachelors of Music in 2016, Matt was invited back to Arizona State University to work as a Graduate Teaching Assistant and receive a Masters of Music degree, studying with esteemed drummer Lewis Nash.
As a performer, McClintock has performed with local professionals such as Michael Kocour, Jeff Libman, and Eric Rasmussen but has also shared the stage with names such as Benny Golson, Brice Winston, Michael Dease and Sean Jones. He has multiple recording credits to his name and has led projects that perform regularly throughout the valley. McClintock can be found coordinating a weekly jam session that he founded which serves the community by both bringing jazz to the masses and providing developing jazz musicians a platform to perform.
McClintock is an active and hardworking educator, with experience teaching music theory, songwriting, rock ensembles and jazz ensembles. As one of five participants in the Nash Education Intern program, he visits local schools as a jazz clinician and performs for K-12 schools in a variety of programs. McClintock also directs jazz ensembles at Arizona State University as a teaching assistant.
Diego Miranda
Diego Miranda: Guitar, Songwriting, Violin, Music Theory, and Ensemble Director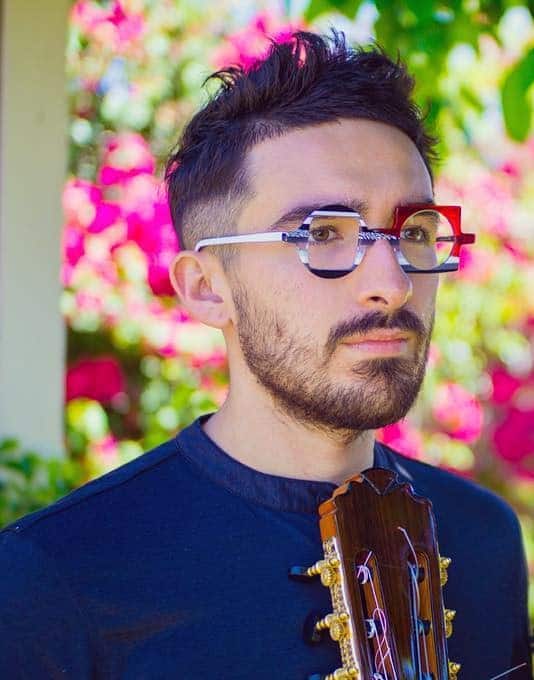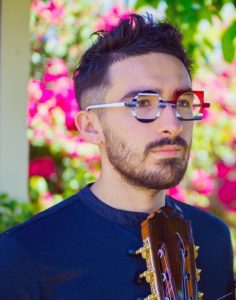 Diego Alec Miranda is a graduate of the Master of Music Program at the Herberger Institute for Design and the Arts and Arizona State University in Guitar Performance.  He received his Bachelor's at the University of Denver, Lamont School of Music. 
Serving in an administrative and functional capacity with videography, photography, music technology, sound production and stage design; his experiences and expertise go beyond masterfully playing the guitar.  He is an active teaching artist, teaching guitar, music ensembles, music technology, music theory and improvisation in youth development for The Leading Tone and Harmony Project Phoenix in addition to Phoenix Conservatory of Music.  An emergent artist, he is composing and innovating ways music can be a driving force in people's lives.  His music can be found on a variety of streaming services.
John Moore
John Moore: Piano, Audio Production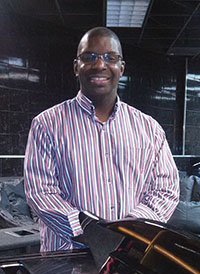 A native of Chicago, Illinois, John Moore began playing the piano at age 5 and has over forty years of experience.  Originally he was playing by ear but enrolled music school at age 6.  His studies include classical piano at Northwestern University and jazz at Roosevelt University.  Music has been a life-long gift to him, and his dedication to the piano became apparent when he ways playing four to five hours a day.
Music has been a journey for John, and his experiences have enabled him to embrace all cultures. The multi-dimensional nature of music that he has seen in different genres has sparked intrigue in the cultures and people behind those styles. As part of his journey, John says that his most memorable gig was playing for for Andre Crouche.  John's favorite piece to play is Chopin's Nocturne, Opus 9, Number 2, which he describes as a "beautiful love song."
As a seasoned musician, John has some advice for younger musicians. He says that it's essential to "sculpt your identity, be distinct in your style, learn from others, but stay true to yourself." He believes this because he sees many musicians who seem to blend in rather than stand out.
John encourages students to practice as much as possible, since he used to practice all day long whenever possible. He credits his success to his rigorous practice schedule.
Arsen Nalbandian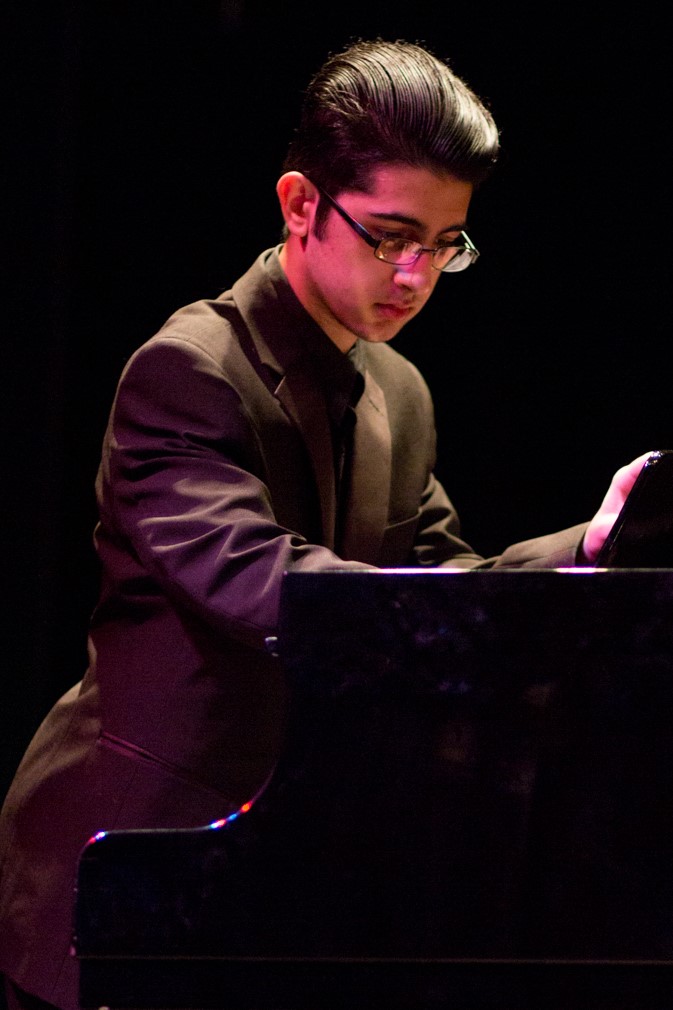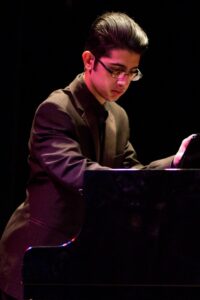 Arsen Nalbandian: Jazz Piano, Jazz Composition
Arsen Nalbandian is a jazz pianist, composer, and educator in Arizona who strives towards a high degree of excellence and mastery within the jazz idiom. Arsen has participated in numerous jazz combos and ensembles during his formative years, such as the Young Sounds of Arizona 7 O'clock Big Band and 6 O'clock Combo, Union Jazz Institute, PVCC Wednesday Night Big Band, PVCC Latin Jazz Ensemble, Nash Legacy Red Ensemble, and The Nash/PCM Jazz Ensemble. Being in these ensembles and participating in jazz jam sessions throughout the valley, as per tradition, gave Arsen the experience, connections, and visibility to jump-start his professional career.
Arsen has also been composing equally as long as his career in jazz, composing over 30 original compositions, 3 of which are fully-fledged Big Band charts. Arsen now performs professionally all across Arizona at different venues and events with his fellow musicians in the jazz music scene and teaches at Phoenix Conservatory of Music through private lessons and through a jazz ensemble. Most recently, Arsen put together a piano trio and produced a sold-out show at The Nash to perform the highly elaborate and complex music of Oscar Peterson. Arsen is currently working towards creating his own album with 13 of his original compositions with a jazz quintet.
Regina Nixon
Regina Nixon: PCM Executive Director / Curriculum Designer and Instructor
Regina Nixon joined Phoenix Conservatory of Music (PCM) in January of 1999 with a wealth of administrative and musical skills to draw from. She has a strong background in administration, including customer service skills, scheduling, salary cost planning, accounts payables and receivables, inventory control, contract negotiations, and organizational management. Regina has been involved in every aspect of PCM's business, and is instrumental in continued program growth and curriculum development.   Under her leadership, the organization has grown considerably, developed many community partnerships and been awarded honors such as the 2015 Arizona Governor's Arts Organization Award Winner and placement as the 2017 National Arts and Humanities Youth Program Award Finalist from the Presidents Commission on Arts and Humanities through the National Endowment of the Arts.
She attended Arizona State University's School of Music, Honors Program, and the Music Theatre Program as a recipient of The Barbara Long Opera Award. She also attended Glendale Community College-Music Studies with an emphasis in guitar performance. Proficient in piano, guitar, voice and acting.
Regina has presented numerous professional development workshops in Music Technology, Teaching and Learning Online, Early Childhood Music, Composing in the Classroom, Culturally Responsive Music, Assessment in the Music Classroom, Building Alignment around your music program, and Grant Writing for the Music Educator.  As a teaching artist, she has facilitated arts and academic integrated residencies for pre-kindergarten and kindergarten for multiple districts.  Nationally, she has completed training from the Center for Music and Young Children in Princeton, NJ to teach early childhood developmental music programs.  She has been a presenter at the Berklee City Music National Conference on resource development and creative youth development.
In 2012, she received her PULSE Instructor Certification from the Berklee College of Music's Berklee City Music Network and, in 2014, received her PULSE 2 Train the Trainer Certification and joined an elite group of PULSE trainers chosen to as regional and national training presenters.  In 2016, Executive Director, Regina Nixon received 2016 BCMN Distinguished Service Award for Sustained Leadership.  In 2017, Regina joined other Berklee City Music Network and Berklee College of Music Teachers with a professional development session for teachers and students in Cape Town, South Africa and presented at the Berklee Global Conference in Valencia, Spain.
Regina has served as an Arts and Culture Commissioner for the City of Phoenix, Arts Learning and Advocacy Committees from 2013-2018.  In 2018 she took on the role of Vice Chair for the Phoenix Arts Commission and Chaired the commission in 2019-2020.
Ty Parker
Ty Parker: Guitar
Ty Parker is a multi-instrumentalist, songwriter, and producer, currently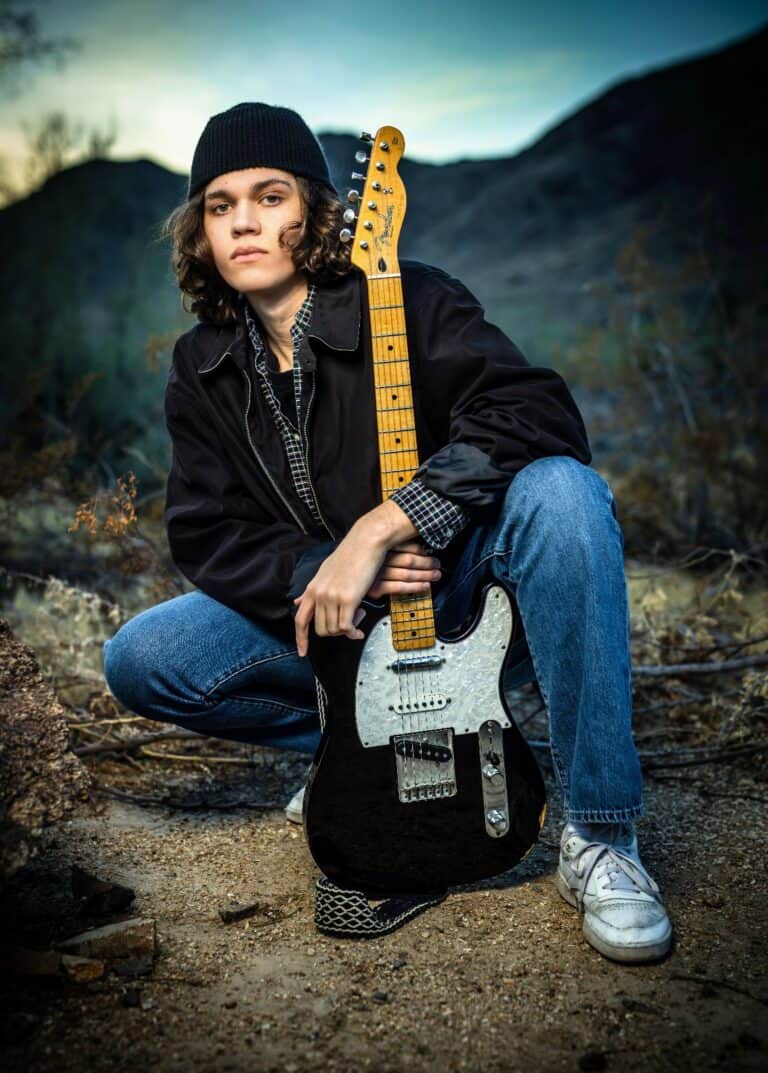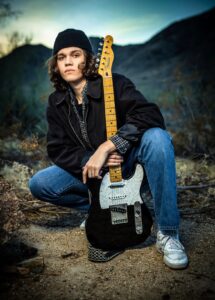 attending Arizona State University for his BA degree in the Popular Music program. Beginning his musical journey at 8 years old with piano lessons, he continued to immerse himself in all things music from playing saxophone in jazz combos to writing and recording original pop music for his band, 3PM.
Ty has been a private saxophone instructor since he was a sophomore at Desert Vista High School, where he was also a Peer Mentor in the United Sound program for students with special needs for three years.
Ty believes that learning should be interactive, boundary-pushing, and above all, exciting! This means meeting the students wherever their interests are, so lessons can be designed to engage those interests while promoting the foundational skills and techniques that they need. Art is invaluable in this world, so let's make some artists!
Kyle Perez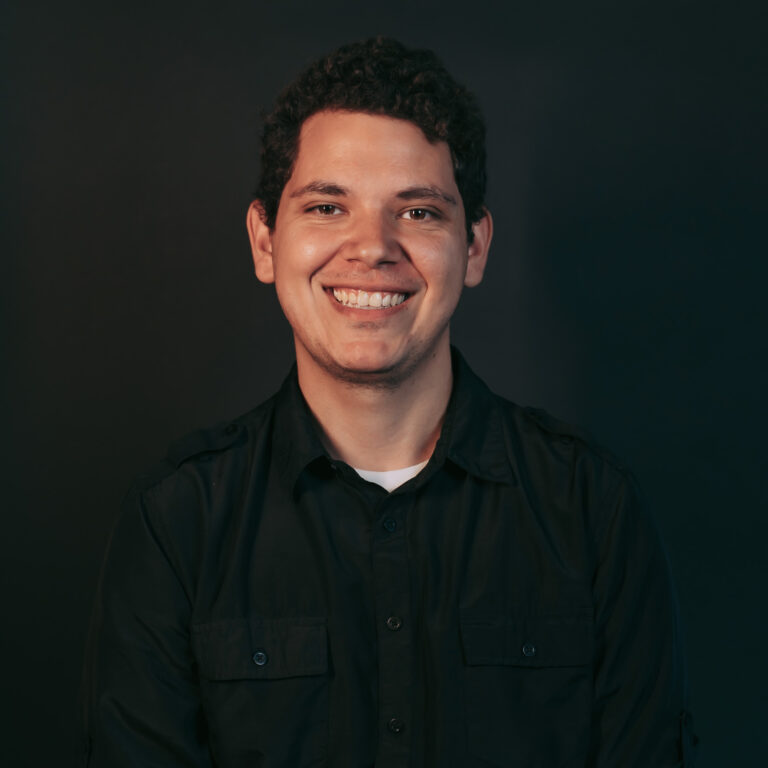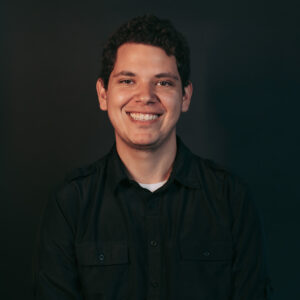 Kyle Perez: Guitar, Piano, Ukulele
Kyle Perez is a guitarist, composer and music teacher based out of Tempe Arizona. Kyle performs in a multitude of genres including but not limited to jazz, classical, rock, pop and flamenco. He has performed in many different performing environments ranging from solo guitar, rock bands, jazz combos as well as chamber music with various instrumentation.
While at Chandler-Gilbert Community College, Kyle studied fretboard harmony and arranging with Randy Tucker and was a teaching assistant of Randy's, helping him with several beginner guitar group classes. Here he arranged and engraved pieces for the Chandler Gilbert Guitar Ensemble and regularly performed with other departments such as the CGCC Dance, Theater and Orchestra as a soloist for their production of Kansas' Dust In The Wind. Kyle also attended ASU from the years 2019-2021 where he studied classical guitar and composition with Jiji Kim. Much like his tenure at Chandler-Gilbert Community College, Kyle regularly performed with various instruments including cello, voice and even tuba. In 2021 Kyle graduated with a Bachelors in Guitar Performance from Arizona State University after completing two recitals in which he premiered over an hour of his own compositions and arrangements including his piece Variations on a Theme by Charlie Parker and the chamber piece for cello and soprano War Machine. 
Kyle currently teaches at Phoenix Conservatory of Music where he offers lessons for guitar, bass, ukulele, and piano both group and private. When it comes to teaching Kyle's focus first and foremost is the self efficacy of the student focusing on helping the student achieve their own goals by giving them the tools they need to succeed. Music provides us with a rare opportunity to better ourselves in a way where we are constantly redefining what's possible.
Lane Rogers
Lane Rogers: Saxophone, Beats By Girlz, Music Theory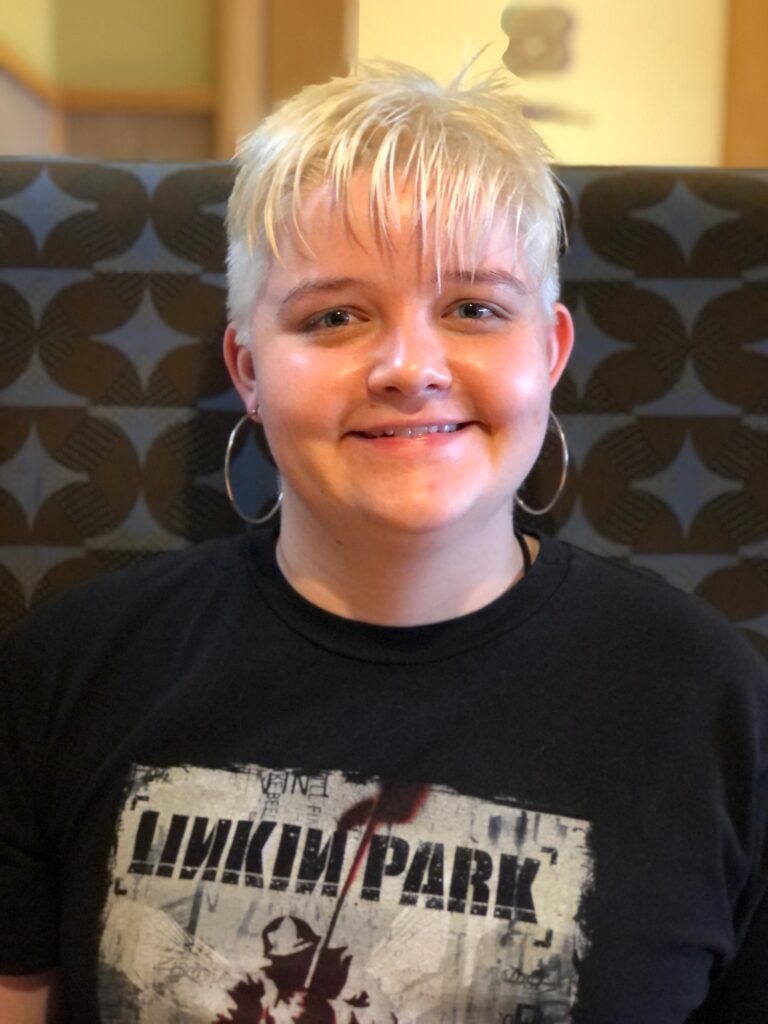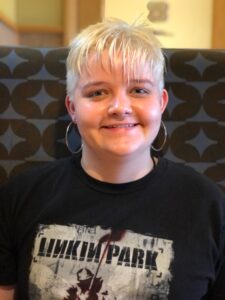 Lane Rogers is a saxophonist, composer, producer, and instructor Lane Rogers, is in her fourth year at Arizona State University (ASU) seeking dual degrees in Jazz Performance and Popular Music (emphasis on production). While at ASU, Lane has participated in several ensembles, including the ASU Jazz Reparatory Band and Latin Jazz Band and has also been part of jazz ensembles through Scottsdale Community College and Paradise Valley Community College. Prior to ASU, Lane was part of the audition jazz ensemble, Legacy Blue, through The Nash, a Phoenix jazz club. Lane was also part of several ensembles including jazz, pop/rock, R&B and others while participating with Phoenix Conservatory of Music (PCM). Lane has recorded tracks with ensembles both as part of Legacy Blue and the PCM Jazz Ensemble. Lane was also chosen to attend the Berklee City Music Network 5-week  Aspire Summer Program and while choosing to attend ASU rather than use her undergrad acceptance into the Berklee College of Music, Lane has participated in several workshops and master classes through Berklee College of Music and Berklee City Music Networks. 
Focusing more on writing music now, Lane's first composition debuted her senior year of high school as her school band learned and performed a concert band piece she composed. Since then, Lane has continued to compose, moving into the realms of game scoring, film/tv scoring, writing, and producing pop music. She is also a teaching artist at PCM where she teaches Beats by Girlz, beginning theory, assists with live sound class and covers other courses as needed as part of the College Prep Program and is available to teach private lessons as well. Moving forward, Lane looks to continue her musical journey through learning, creating, sharing and continuing to be part of the music community.
Meghan Ruel
Meghan Ruel: Violin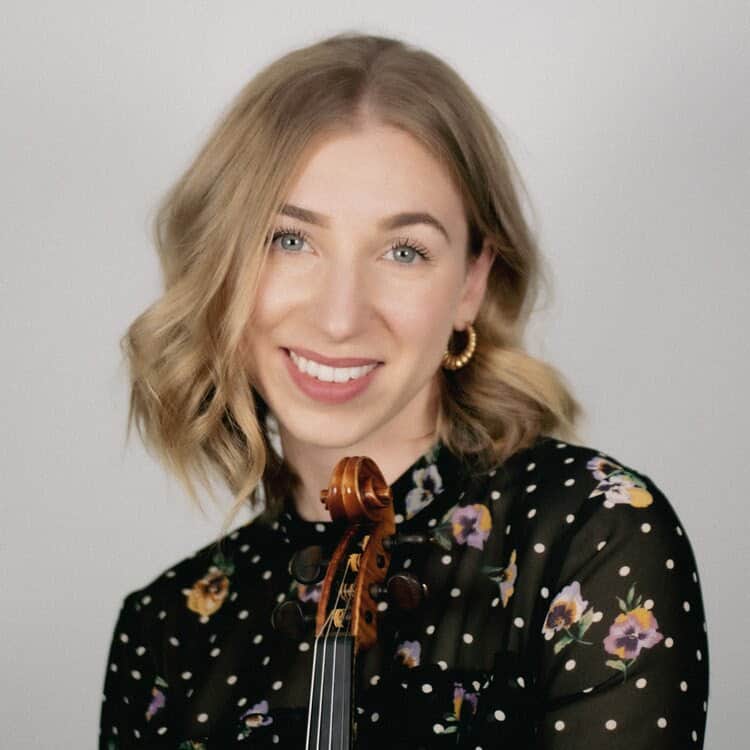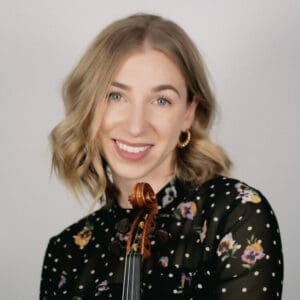 Native of Ottawa, Canada, Meghan Ruel has collaborated in chamber and orchestral settings in Canada and the United States, including the National Youth Orchestra of Canada, Luminato International Music Festival, Durango Bach Festival, Southwest Arts, Austin Baroque Orchestra, True Concord Voices and Orchestra, Arizona Philharmonic, and has been active Concertmaster with ProMusica Arizona since 2017. She has taught and lead music education programs at Harmony Project Phoenix, Phoenix Conservatory of Music, Arts at Nativity, Arizona String Teachers Association, and at schools including Pan-American Charter School, Arizona School for the Arts, and Desert Marigold Waldorf School, where she was the Instrumental Strings Teacher from 2016-2019. Meghan was the Strings Director and Professor of Violin at Arizona Christian University from 2019-2022.
Meghan is currently a program manager at the Phoenix Conservatory of Music, where she also holds a private teaching studio. In 2021, Meghan and her husband Diego Miranda were awarded a Research and Development Grant from the Arizona Commission on the Arts for their violin and guitar ElectroBach concert series. They recently participated in the 2021 Tafelmusik Summer Baroque Institute and the Dorothy Delay Pedagogy Symposium at Juilliard. From 2016-2019, they led community outreach programs for college students at Madeline Island Chamber Music, an intensive string quartet music program in Wisconsin. 
Meghan earned her Bachelor of Music in Violin Performance from the University of Toronto and her Master of Music in Violin Performance from Arizona State University. Her teachers have included Joan Milkson, Annalee Patipatanakoon, Timothy Ying, and Jonathan Swartz.
Ramon 'Chino' Soberano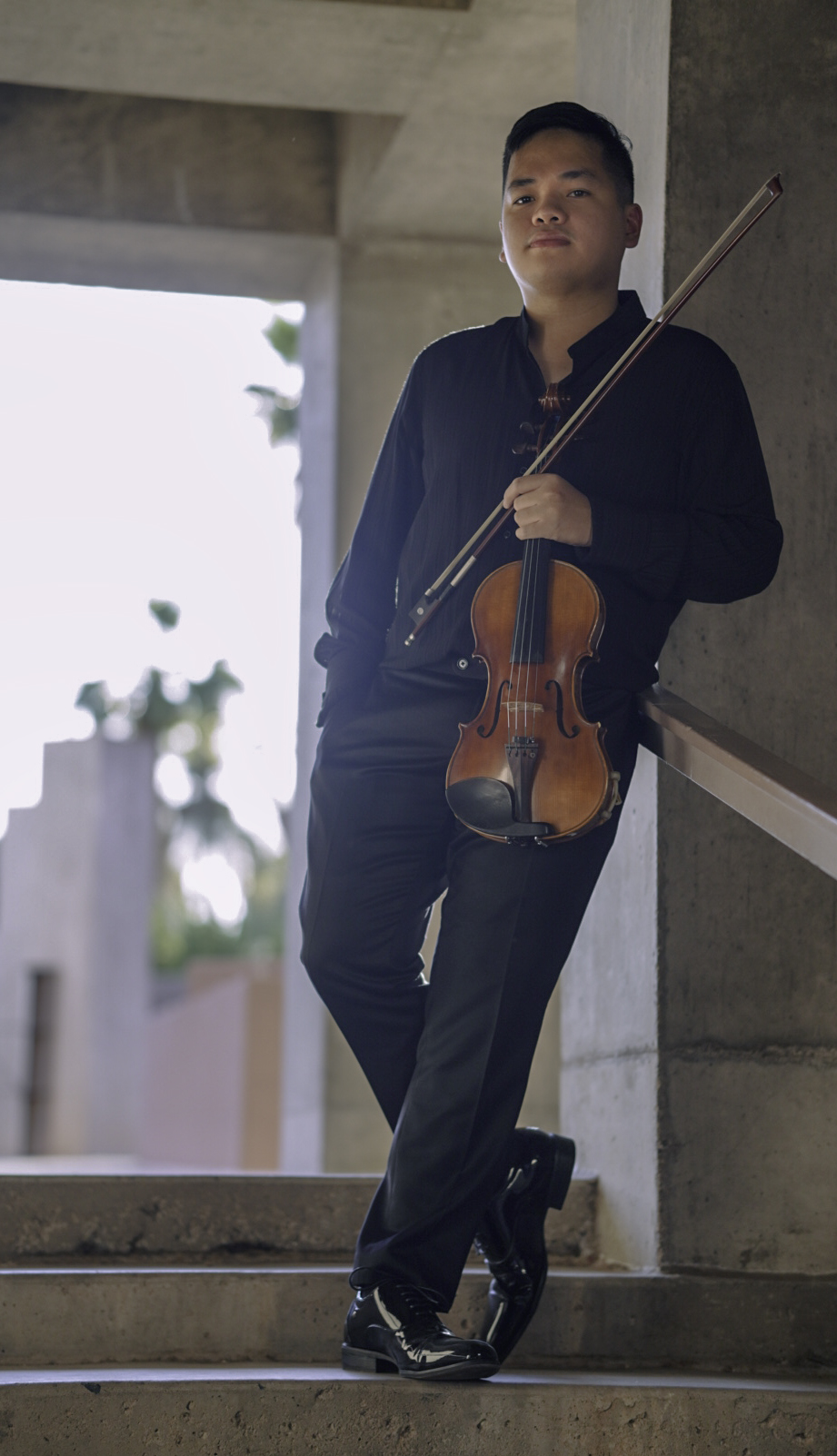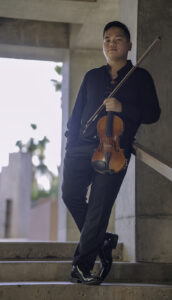 Ramon 'Chino' Soberano: Violin
Filipino violinist and music educator Ramon "Chino" Soberano is known for his thoughtful and emotional interpretation, and engagement with his audience. Born in Manila, Philippines, Chino fell in love at first sight with classical music when he saw his grandaunts play the piano. At age seven, he started his
journey with the violin with a simple and tiny rental violin and never looked back.
As a passionate performer, Chino is no stranger on the concert stage. As a soloist, he performed the Sibelius Violin Concerto with the Manila Symphony Orchestra and the Western Illinois University Symphony Orchestra where he was one of the concerto competition winners. He also is an enthusiastic chamber musician; he was a member of the Julstrom String Quartet and the Herberger String Quartet. He also coached and performed alongside renowned quartets such as the Shanghai String Quartet, St. Lawrence String Quartet, Brooklyn Rider, Arianna String Quartet, Enso String Quartet, and Brentano String Quartet. Chino was also a participant of solo and chamber masterclasses and lessons with renowned musicians, such as David Halen, Gerardo Ribeiro, Andres Cardenes, Jorja Fleezanis, Shmuel Ashkenasi, David Ehrlich, and Sergiu Schwartz, among others.
Chino is also a dedicated teacher. Aside from teaching private lessons, he served as teaching assistant to extraordinary violinists: Dr. Julieta Mihai at WIU and Prof. Danwen Jiang at Arizona State University. While being a pedagogue-in-training, he enthusiastically taught undergraduate violinists, violin technique classes, and orchestra sectionals. In 2021, he conducted pro-bono virtual masterclasses and lectures to his past alma maters in the Philippines – the St. Scholastica's College's School of Music and the University of the Philippines' College of Music – as a way of honoring and giving back to his musical roots.
Aside from performing and teaching, Chino is also invested in finding ways to combine his advocacy for social justice and his love of music. In the years 2018-2020, he served as member and co-president in the school's Inclusion, Diversity, Equity, and Accountability Student Committee, which was highly regarded by both faculty and students. He spearheaded impactful projects for the community that included "Mosaic," a virtual performance showcase featuring members of the community performing
works created by BIPOC artists, and the LGBTQIA+ Faculty Panel Discussion, where students get to see and listen to faculty and staff share their experiences in the performing arts while being members of the
LGBTQIA+ community.
Chino recently received his doctoral degree in violin performance at ASU in December 2021. In addition, his community engagement efforts during his studies granted him the Outstanding Graduate Award from the School of Music, Dance and Theater. In addition, in January 2022, he will be receiving the KDR Icon of Music and Philanthropy from one of the leading media institutions in the Philippines, Wish FM 107.5, as recognition for his spirit of generosity through the Free Masterclass and Lecture project in 2021. He hopes to delve deeper into community building and engaging performances after he graduates. Currently, he enjoys searching for new and underplayed violin pieces, trying new roasts of coffee, and making occasional trips to local independent bookstores.
Peter Torsiello
Peter Torsiello, Guitar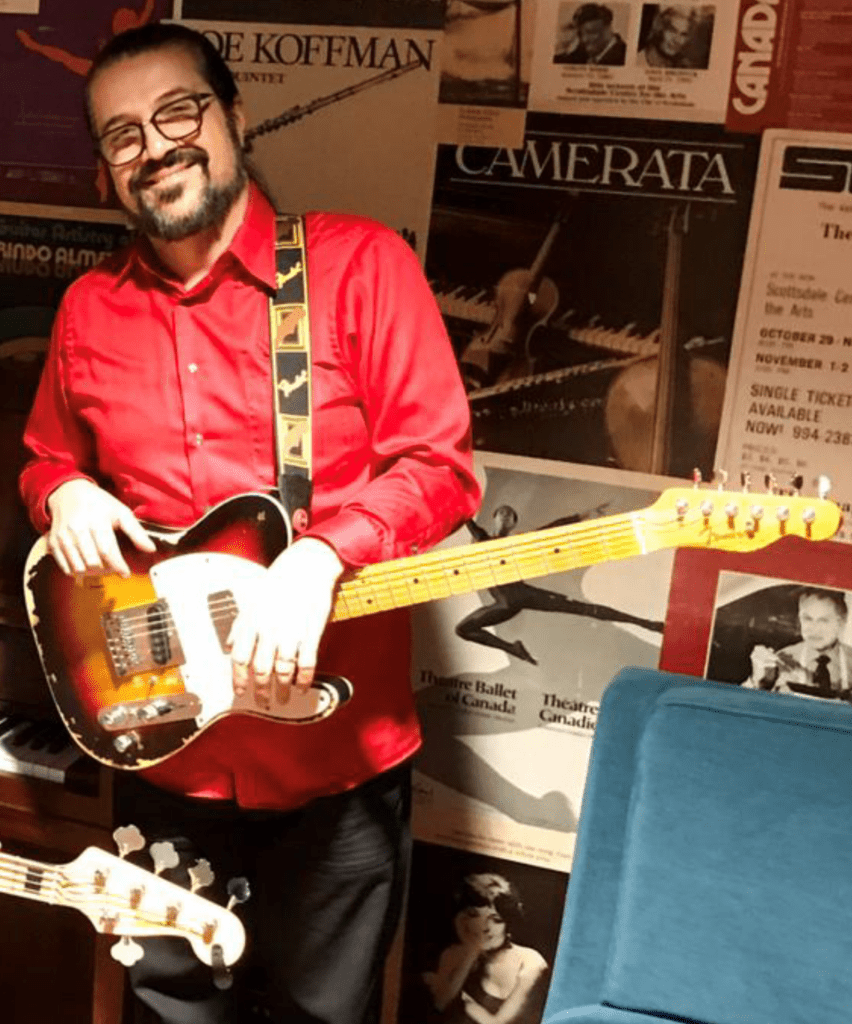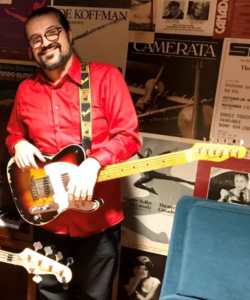 Originally from Phoenix, Arizona, Peter Torsiello began his music career at the age of 7 when he begged his mother for guitar lessons so that he could play just like "that guy at church."  Since then, Peter has been on a journey that has taken him to such diverse venues as the legendary Troubadour in Los Angeles and The Aragon Ballroom in Chicago.
From the age of 8 into his 20s, Peter played and sung throughout the country in a performing group known as "The Amigos."  It was there that he developed his love for rock, classical and Latin music.  After earning a leadership scholarship, Peter received a Bachelor of Music degree in Classical Guitar Performance from The Arizona State University.  All of this led him to relocate to Los Angeles in pursuit of a career as a composer and performer.
Peter's songwriting unites Latin, Classical, Folk, Flamenco, Light Jazz, and Rock: all revolving around his acoustic/electric guitar stylings. His debut album, "Paper Cathedrals" resided on play lists in over 72 major national markets, as well as Cox Music Network and U.S. Airways.  While promoting his CD, Peter played at such noteworthy Los Angeles venues as Genghis Cantina and The Troubadour.  He later released a Christian Compact Disc, "Glory to God." Two of his compositions "We Will Turn" and "Say the Word" have been published through Oregon Catholic Press.
Peter also co-composed and co-produced the album "Amor" as a member of the flamenco-pop trio "FLORYPIEDRA". This CD contained 2 songs that became winners of the John Lennon Songwriting Competition. In collaboration with the Phoenix Conservatory of Music, Florypiedra utilized these songs and other original compositions for a concert at the Herberger Theatre with students from Papago Elementary School in Phoenix. Peter's theatre experience also includes being Musical Director for Man of La Mancha at the Smothers theatre in Malibu, California with acting legend Martin Sheen starring.
In addition to his own compositions, Peter has played lead guitar for Hollywood Records recording artist Serralde, Paul Cotton of Poco, Latin Grammy nominee Maria del Rey and film composer Matthias Weber. His guitar playing and original compositions can be heard on ABC and NBC networks; MGM and BMG/Sony Productions. He has also played for such notable Catholic composers as Chris De Silva and Tony Alonso on numerous recordings. His greatest love is his family, and currently feels extremely blessed to be composing and performing with his wife Liliana de León and son Vincenzo Torsiello on numerous projects.  
Emilio Vargas
Emilio Vargas: Saxophone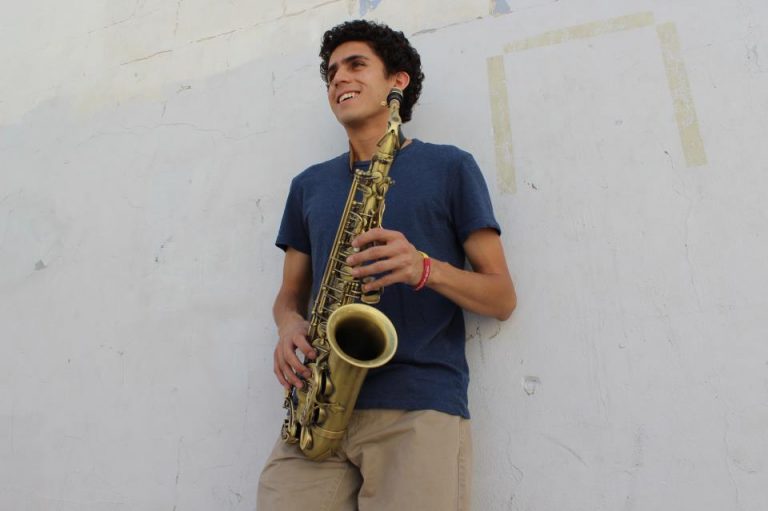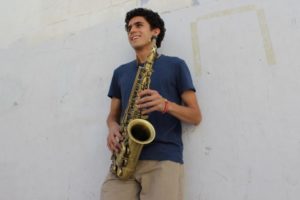 As a Jazz and classically trained saxophonist, Emilio Vargas, has made it his goal in life to always strive for excellence and integrity in whatever style or musical environment he finds himself in. His passion for all music has led him to many unique and challenging environments including performances with blues recording artist Johnny Rawles, R&B recording artist Johnny Britt, New York jazz vocalist Cyrille Aimee, and playing in a live latin band with Ballet Arizona.
On top of performing, Emilio believes in being a true teaching artist who shares knowledge and wisdom on and off the bandstand. As a teaching artist, Mr. Vargas has helped run Jazz music workshops in Alamos, Sonora, Mexico, served as a staff member for marching bands throughout New Mexico, and taught electronic beat music at beat workshops at the Musical Instrument Museum. Electronic music has become a new passion for Mr. Vargas as he has started to observe the transition away from traditional forms of music into more analog forms. As the future of music becomes more digital, Mr. Vargas has worked towards a strong competency in the most current music software programs such as Ableton Live, Logic X, and Sibelius. Having completed music programs from NMSU and ASU, Emilio now teaches private woodwind lessons, ensemble classes, works as a songwriter/music producer with local artists, and performs freelance with jazz, latin, and pop groups throughout the Phoenix area.
John Welsh
John Welsh: Guitar, Composition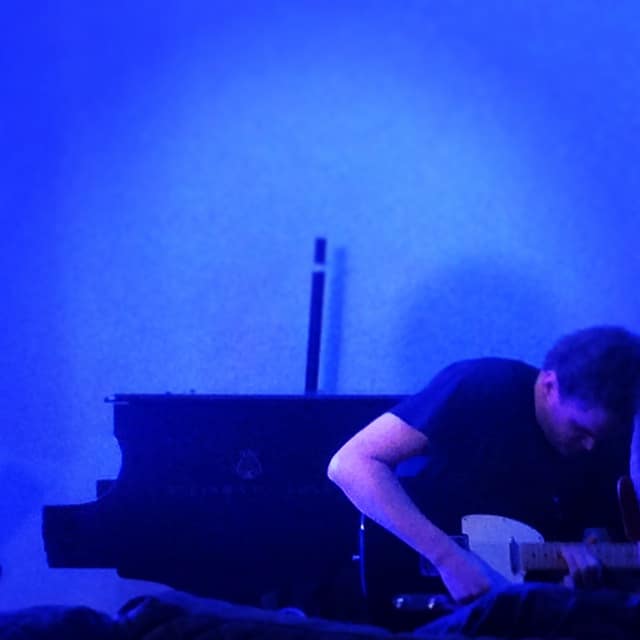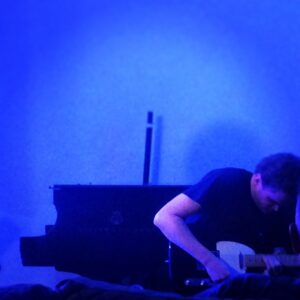 John Welsh is a composer, performer and educator who has been active nationally and internationally for over 10 years.  His formative musical experiences as a jazz guitar player included 2 years of professional gigging in metro Phoenix and study at Mesa Community College.  In 2009 John relocated to New York City to continue his undergraduate jazz guitar studies at The New School for Jazz.  He received a BFA in jazz guitar in 2011 and was subsequently awarded a fellowship to Wesleyan University in Connecticut studying experimental composition.  John completed his MFA at Wesleyan in 2014.  
Over the next 5 years John stayed busy as a performer based in NYC.  He was fortunate enough to be involved in tours of the US, Canada, and Europe playing original experimental music with close friends and collaborators.  During this period, he was featured on recordings released by the Reading Group label (based in the US) and Otherunwise Records (based in Germany).  
As an educator John gained much valuable experience building his own private lessons studio around New York as well as weekly teaching at a private music school serving the Chinese American community in Brooklyn.  During his last 2 years living in the northeast, John had the great privilege of serving with a group of instructors at a public school in the Bronx.  He taught piano and lectured on music theory to a group of 6th graders who were enrolled in a summer orchestra program.
Since relocating back to Phoenix in 2019 John Welsh has continued to grow as an educator.  He served for 2 years teaching music in public school classrooms in the Isaac and Pheonix El #1 districts and he is currently teaching guitar, piano, drums, and ensembles at Phoenix Conservatory of Music.  John is also working towards continued creative collaboration with his friends and peers around the world and building his own performance and recording space in metro Phoenix.