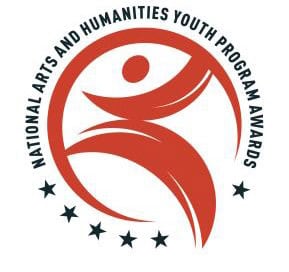 Wednesday, May 31, 2017
The Phoenix Conservatory of Music (PCM) received notification that out of 342 applications from 46 states, the District of Columbia, and two U.S. territories, our PCM College Prep Program was selected as one of 50 finalists.  This high honor distinguishes the program as one of the top arts and humanities based programs in the country!
The President's Committee on the Arts and the Humanities presents the National Arts and Humanities Youth Program Awards to outstanding after-school and out-of-school programs that are transforming the lives of young people. Programs that receive the award exemplify how arts and humanities programs outside of the regular school day enrich the lives of young people throughout the country by teaching new skills, nurturing creativity, and building self-confidence.
These programs offer high-quality and intensive instruction on weekends, afternoons, and summer vacations, providing a safe and productive space for young people in the hours when they are often the most vulnerable. Their carefully focused projects supplement in-school curricula with exposure to a wide variety of artistic and scholastic pursuits. Arts and humanities education has always been a priority for the President's Committee and is a major focus of the Committee's ongoing efforts. The National Arts and Humanities Youth Program Award's has a proud and long record of success in acknowledging and supporting these inspiring programs.
As a finalist, PCM's College Prep Program is being reviewed by a national jury and winners will be notified at the end of June.
"We are thrilled to be awarded this high honor," says Regina Nixon, Executive Director of Phoenix Conservatory of Music.  "It is truly a testament of the work that is done when people come together (volunteers, staff, teachers, parents, supporters, and resource providers) can be effective and change lives." "We know we are in fierce competition with some amazing programs and are very happy to be competitive at a finalist level."
To learn more about PCM's College Prep Program or Phoenix Conservatory of Music, please visit our website at pcmrocks.org call us at 602.353.9900 or email info@pcmrocks.org
###
About Phoenix Conservatory of Music
The Phoenix Conservatory of Music (PCM) is a 501c3 nonprofit community music education organization providing high quality music education throughout the valley. PCM achieves its mission by providing after school programs for at risk populations, private music lessons, ensembles, and a unique college preparatory program in affiliation with the Berklee City Music Network and P.U.L.S.E. programs. Each year, PCM serves over 1,800 students, over 14 schools for at risk students, and has earned over $1M+  in scholarship offers for the past seven years. To learn more, visit 
www.pcmrocks.org
.
Media Contact:
Regina Nixon
Executive Director
602-353-9900