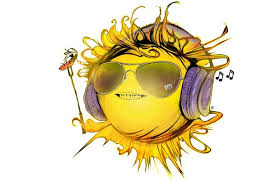 Registration is Open for Phoenix Conservatory of Music Summer Programs!
The Phoenix Conservatory of Music exists so that all students can have access to a quality music education, and summer is a hot time of year to be learning about cool music!
Starting after Memorial Day and continuing through the first days of August, Phoenix Conservatory of Music is offering a plethora of summer programs: Free Days for New Students, Summer Camps for Young Students, Summer Workshops for middle school students and Summer Intensives for High School Students. Programs are very low cost, starting at $30 per day, and are taught with quality teaching artists who are gigging, professional musicians who are also great at sharing their craft! In addition to the low costs, the program has built in FREE days for new students and scholarships and financial aid for students in need.
"Summer is really a great time to come someplace, explore something new and build friendships with people your age who like the stuff you like" says Phoenix Conservatory of Music, Executive Director, Regina Nixon. "This summer we are really expanding our opportunities and making the most of our new space to create additional, fun and exciting learning opportunities for our community", says Nixon.
These programs really serve students in the West Valley where Phoenix Conservatory is hopeful students will take advantage of broadening their horizons. "At such a low cost, with additional financial aid for qualifying families, we are truly trying to make sure that our community has access to these great programs", says Nixon.
To help families make choices about their summer opportunities, Phoenix Conservatory of Music is having a Summer Program Open House that is FREE to families on Saturday, April 28, 2018 from 12p-2p and again on May 13, 2018 from 10a to 1p. The open house will be hosted in our location inside Metrocenter Mall (upstairs by SEARS) You will be able to see some of the camp activities and interact with a few of our instructors. Tour our facility (which includes secure entry and independent restrooms). Meet our neighbors, Challenger Space Center and learn about their summer programs as well as Play-Well TEKnologies, who will also be on hand to provide information about their LEGO engineering camps which will be hosted at the Challenger Space Center.
Registration for these programs is super easy. You can register online at https://pcmrocks.org/learn-to-play/summer-camp/ or call 602.353.9900. In addition to this robust programming, we also have free drop in classes for our youngest students, ages 6 months to five years old, and weekly music classes. These programs can be found online at: https://pcmrocks.org/learn-to-play/group-classes/
Summer Programs Range from:
Free Days for New Students:
• Latin Jazz and Jazz Free: June 01, 2018 9a-4p. Come and learn about different genres of Jazz and how to play them. Bring your instruments. For students who have been playing longer than 1 year. Ages 13+
• Brass Bonanza: July 02 and July 03, from 5p-8p. Bring your horns and learn from Josiel Perez-Hernandez, local Latin Award winning musician. Ages 10-17.
• Windfall of Winds, July 02-03, from 5p-8p. Come and shed the wood and learn tricks of the trade to play your instrument better! Ages 10-17.
• Camp Rock Free, July 05 and July 06, 2018 from 9a-4p. Play an instrument? Want to be in a band? Calling Singers, Drummers, Keyboard Players, Bass Players and Guitarists! Ages 10-17.
Summer Programs for ages 5-8
9a-12p,
Half Day Camp
Music Games, Crafts and Learning Songs. Students bring snacks and water.
• Music Around the World, May 29-June 1, $75
• Magic Kingdom Musical, June 04-June 08, $75
• Stage Singing and Dancing, June 11- 15, $75
• Rock N Roll Sing Along, June 25-June 29, $75
• Piano Pals, July 05-July 06, $40
• Piano Pals, July 02-July 03, $40
• Discovering Music, July 30-Aug. 03, $75
Summer Camps for 6-10
9a-4p, Full Day Camp
Music Games, Crafts and Learning Songs. Students bring snacks, lunch and water.
• Music Around the World, May 29-June 1, $120
• Magic Kingdom Musical, June 04-June 08, $150
• Bravo for Broadway, June 11-June 15, $150
• Camp Rock for Kidz, June 25-June 29, $150
• Sensational Singers, July 02-July 03, $60
• Camp Rock for Kidz, June 25-June 29, $150
• Discovering Music, July 30-Aug. 03, $150
Summer Workshops for ages 9-13
9a-4p, Full Day Workshops.
Learning Songs, Music Theory and Lots of Music Playing. Students bring snacks, lunch and water.
• Guitar Days, May 29-June 1, $120
• Magic Kingdom Musical, June 04-June 08, $150
• Bravo for Broadway, June 11-June 15, $150
• Camp Rock for Kidz, June 25-June 29, $150
• Audio FUNdamentals, July 02-July 03, $60
• Songwriting Basics, July 05-July 06, $60
• Camp Rock for Kidz 2, July 16-July 20, $150
• Audio Production Basics, July 23-July 27, $150
• Songwriting Basics, July 30-Aug. 03, $150
SUMMER INTENSIVES FOR AGES 13-18
9a-4p, Week Long Intensives.
Song Study, Playing Music, Theory and History and more playing. Students bring snacks, lunch and water.
• Fretboard Frenzy: Guitar & Bass, June 04-June 08, $150
• Bravo for Broadway, June 11-June 15, $150
• Latin Jazz Basics, June 18-June 22, $150
• Latin Jazz Pro, June 18-June 22, $150
• Swing Into Jazz Basics, July 09- July 13, $150
• Swing Into Jazz Pro, July 09- July 13, $150
• Camp Rock Basics, July 16-July 20, $150
• Camp Rock Pro, July 16-July 20, $150
• Audio Production Basics, July 23-July 27, $150
• Audio Production Pro, July 23-July 27, $150
• Songwriting, July 30-Aug. 03, $150