Sept. 06,2018
Phoenix, Arizona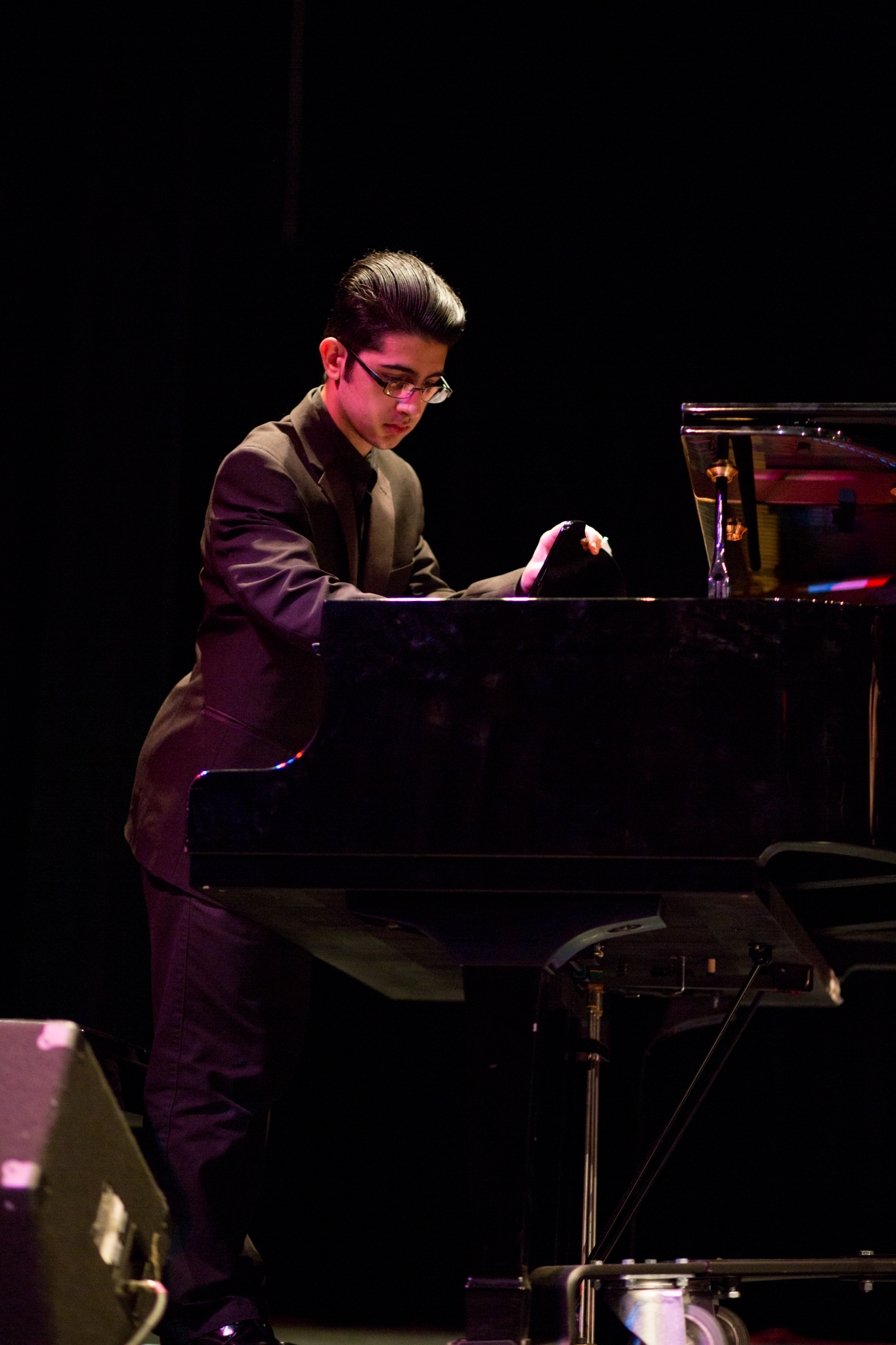 "To be able to work with professionals in the music industry and tour Nashville…..I feel very honored", says Senior Arsen Nalbandian, PCM Jazz Pianist and Composer. "I feel very honored to be a part of this year's Master Class for the Berklee City Music Summit….[it] is an experience that will further my growth as a musician." Arsen is one of six Phoenix Conservatory of Music students who, after a National Audition process this summer, were chosen to participate in a Master Class at the Berklee City Music Summit Nov. 04-07 in Nashville, TN.
Phoenix's six students will be joined by 15 other students from around the country for an intensive experience working with expert coaches from the music industry in bands playing Funk Fusion, R&B/Pop, and Jazz.
Phoenix Conservatory of Music is proud to announce the following students who have been invited to participate in the Masterclass this November:
• Zachary Killmer, Drumset, Jazz, Senior, Hamilton High School, Chandler, AZ
• Diego Gonzalez, Piano, Funk Fusion, Senior, New School for the Arts and Academics, Tempe, AZ
• Tom Cook, Alto Saxophone, Jazz, Senior, Odessy Institute, Buckeye, AZ
• Arsen Nalbandian, Piano, Jazz, Senior, Shadow Mountain High School, Phoenix, AZ
• Willem Soekrasno, Guitar, Funk Fusion, Junior, Pinnacle High School, Phoenix, AZ
• Lourde Childs, Voice, R&B Ensemble, Sophomore, Sunrise Mountain High School, Peoria, AZ
What is the Berklee City Music Summit? Empower. Innovate. Collaborate. Engaging educators to empower youth to become the future leaders of tomorrow. In early November, The Berklee City Music Network will welcome educators, administrators, supporting organizations, and students as they come together for a three-day Summit at the W.O. Smith Music School, Nashville, Tennessee.
This year's summit will be offering a sharing of best practices in the field through informative panel discussions for educators and students, as well as a master class series for youth musicians to learn new techniques from professionals and perform with other students from around the nation at the conference; right in Nashville (Music City), as part of this entertaining and educational experience. In addition to working with high level guest coaches in the music industry, students will have three full days of meeting and listening to special guests from the music business, and an opportunity to explore the attractions located in and around Nashville.
"This is an amazing opportunity for our Phoenix based students to network and collaborate with other high school musicians from around the country and learn from experts in the field. Previous coaches have been Grammy Award winning artists and we are excited to have our students learn from that caliber of professional and bring that learning back to our own community", says Regina Nixon, Phoenix Conservatory of Music's Executive Director.
"Each student is responsible for fundraising for this incredible learning opportunity, and we are asking the community to consider supporting one of these amazing young musicians for this incredible journey. Airfare, accommodations, and food will come out to about $600 per student. Our organization is looking at raising $3,600 to support this experience", says Nixon. To help these students participate in this once in a lifetime opportunity, please visit https://pcmrocks.org/ways-to-help/donate/ or call 602.353.9900.
PCM Senior and Jazz Pianist Arsen says, "I'm grateful to have to opportunity to participate in an event that I believe will be a very memorable moment in my career."
About Phoenix Conservatory of Music:
The Phoenix Conservatory of Music (PCM), (a 2017 National Arts and Humanities Youth Program Award Winner, a 2017 Phoenix Mayor's Arts Award Winner and a 2015 Governor's Arts Award Winner for Arts Education Organization of the year), provides a continuum of high quality music education and experiences to hundreds of students annually, with programs ranging from introductory level in-house education programs and after school programs to more advanced private lessons and the most prestigious college prep programs for contemporary music education in the state: The Berklee College of Music's City Music Network and P.U.L.S.E. programs.
The Phoenix Conservatory of Music's mission is to unleash the power of music by providing high quality music education and experiences to students and families that is affordable and accessible. We fill our mission by providing community education and after school programs for at risk populations, group classes, private music lessons, and a unique college preparatory program in affiliation with the Berklee City Music Network.
To date, 98+ % of PCM's College Preparatory Program high school seniors graduate from high school; 85% go on to college. They have earned a cumulative $1.5M+ in scholarship offers. 13% go directly into the work force, and 2% have chosen military service. To date, 41% of our students pursue music in higher education or as a career, with majors in performance, commercial music composition, production, composition and film scoring, and music therapy; but we have students studying education, engineering, pre-med, psychology, and other non- music related subjects.
With financial aid and scholarships available for families in need, tuition is not a barrier to participation. The community that will benefit are students and families who are in mid-high poverty schools and charter schools with a focus on middle school and high school who want to utilize music as a catalyst for youth development and explore the potential of a secondary education with a focus in a music related industry field. Our current student base is 57% low income, 18% are of very modest income mid poverty. 40% are male, 60% female. 65% of our students are from diverse cultural backgrounds.
To learn more, please visit www.PCMrocks.org or call 602.353.9900.
##