Lourde Childs, Age 13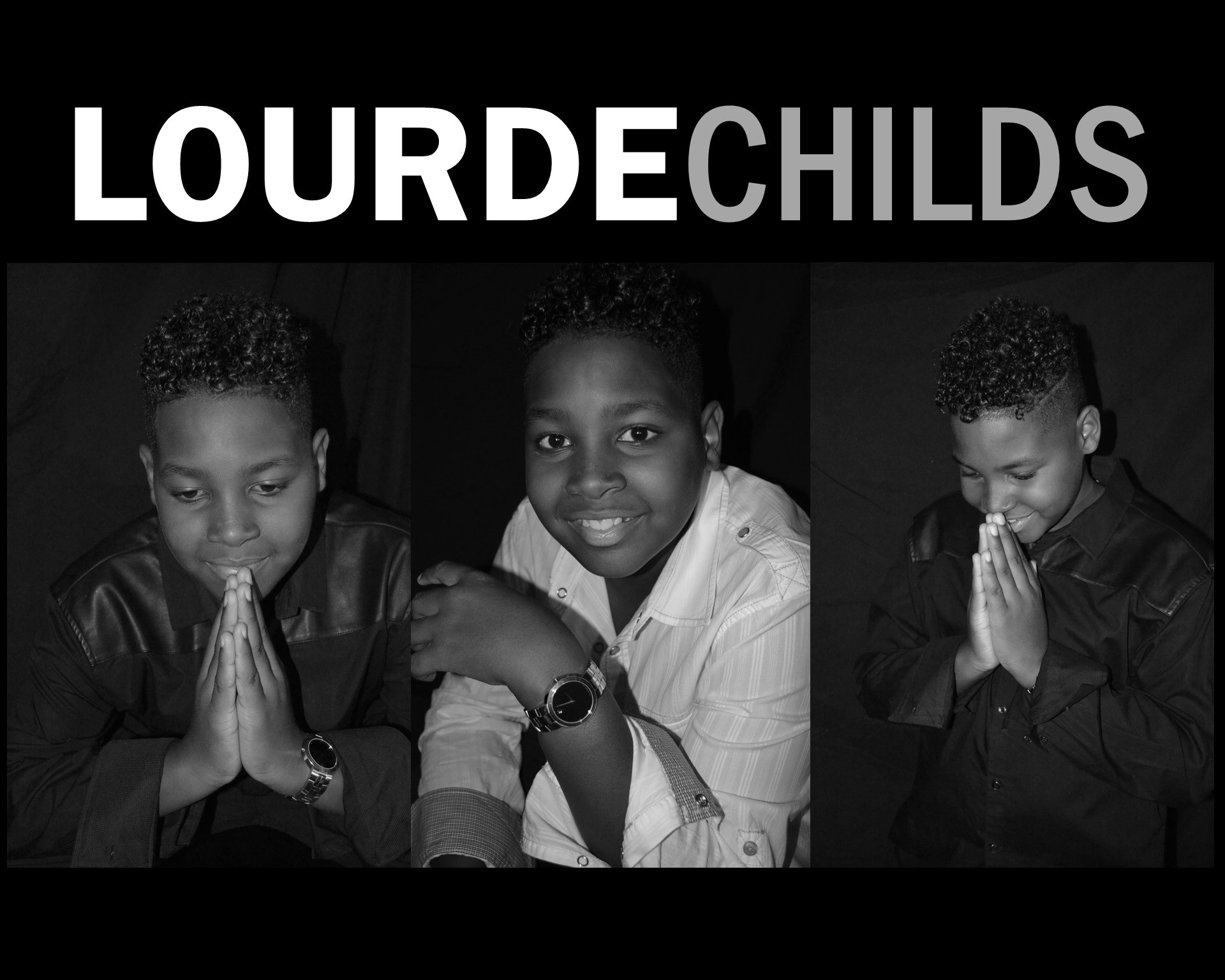 As a longtime member of our College Prep Program, Lourde Childs knows how to be passionate about music! Lourde loves music and says that he wants to embrace it. Through his involvement in the College Prep Program, Lourde says that he has enjoyed many of the opportunities offered to him, both through collaborating with other students and performing.  He and his family first learned about Phoenix Conservatory of Music's College Prep Program and his parents recognized an opportunity to fill a void left by the lack of music programs within the school system.  He and his brother, both violinists, saw a new opportunity to play with a group and perform in front of an audience.  He has been playing the violin since the age of 6, but PCM's College Prep Program guided him into transitioning to his "real" instrument, his voice.  Each year he has been challenged to learn different musical genres, adding each element to his expanding repertoire.  Supported by a family of musicians and music lovers, Lourde said his family and faith guides his art.  "I believe its God's love within me as I am compelled to sing."  Phoenix Conservatory of Music's College Prep Program has been a gateway for him, "setting the stage beneath my feet, a microphone in the palm of my hand and an auditorium filled with music lovers."  He says one of his favorite PCM memories is when he performed Blues at Sunrise with his ensemble last year, since he says that that performance was the clearest his voice has ever been. He says that he can see that his dreams of becoming a professional musician are beginning to come true.   
Youtube Link:  https://youtu.be/_TwFbaQw1pU
Michael Rodriguez:  Age 15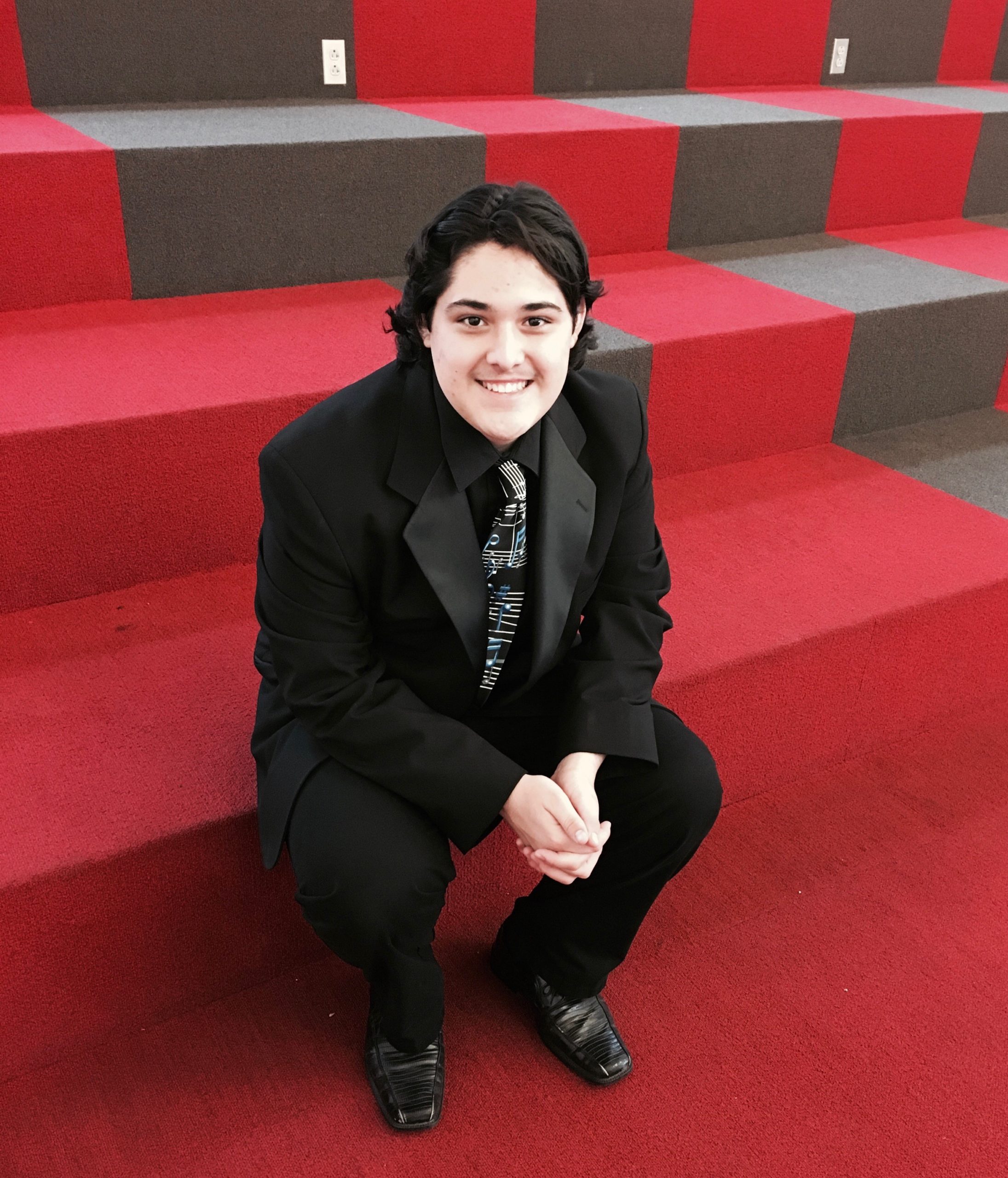 Beginning his musical journey with piano lessons at age 5, Michael Rodriguez has built a long-lasting relationship with music. In fact, Michael says that he can't remember when he first fell in love with music, since he's been playing for 10 years. His favorite genres are classical and pop. Michael joined the Phoenix Conservatory of Music's College Prep Program when his former piano teacher told him about the programming available.  He decided to participate in the program because it would further his music education, his skill sets and allow him to work with others.  In the program, Michael receives private lessons with a classically trained pianist, works with a gospel piano teacher, works with others in ensemble, takes theory and film score and composition.  He is given opportunities to perform at various events.  Michael likes working with the teachers and other student musicians.  "My teachers are amazing, always wanting to teach me more and push me to be better at my skills.  And the students are fun, and always lively."  He comes to PCM "because it is an escape from everyday life and there is so much to learn".   From learning about different genres of music, from classical to jazz, being a part of the PCM College Prep Program has pushed him beyond his comfort zone and with the assistance of his lessons and composition courses, Michael is now composition his own pieces and learning to interact with music technology for film scoring.  He is becoming more comfortable with his own abilities and with working with others.  This program is important to him because, "It is a place with positive vibes and people.  It is a place that I can be myself and get positive feedback on my skills as a pianist."   Michael's family is supportive of the program because PCM is a place that provides opportunities that Michael would not be able to have without this program.  It is a place that provides knowledgeable teachers that want to see their child succeed in their dreams, whether it is music or not.
Youtube Link:  https://youtu.be/sNVQPnjjKG0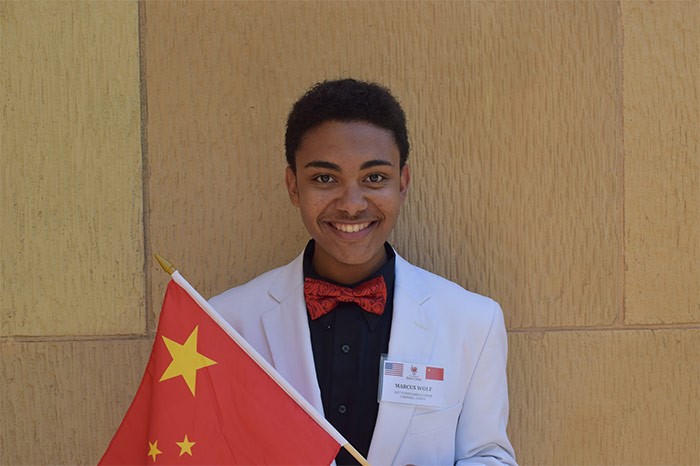 Marcus Wolf, Phoenix Conservatory of Music Board of Directors, Student Representative
Marcus Wolf is a senior this year and has been in PCM's College Prep Program for three years.  He has worked on developing original music, has had opportunities to be a part of different ensembles, spent time in the recording studio, and has performed in various events as part of an ensemble and as a soloist.  This year, Marcus applied for and was voted in as a student member of PCM's Board of Directors.  He is looking to develop business skills and wants to do it by giving back to an organization he is vested in and is passionate about.
Marcus passionate about being involved in PCM's College Prep Program because he loves music and finds that unlike other programs, PCM gives an excellent background in all genres of music and a chance to collaborate with like-minded peers who are just as dedicated as he is.  "PCM is also very affordable for families in need which is great for accessibility for everyone to experience PCM's programs."   He wants the community to know about PCM to bring in even more amazing talent and to expand PCM even beyond what it has become today.   His personal story is about truly finding his "voice" and using his skills that he has honed with our organization to open up other opportunities for him now and in the future.  He loves getting to learn about contemporary music, and this program has allowed him to hone his vocal artistry through private music lessons, theory classes, classes like audio production and music business, and ensembles.  Without the support of PCM's many supporters, students like Marcus: gifted, passionate and driven, would not have the opportunity to student at little to no cost for participation.  Because of the leadership skills he has gained during his after school endeavors, Marcus is continually opening himself up to new opportunities.  This last summer he was chosen to be an ambassador with The City of Phoenix with the Sister Cities program and went to China.