Nationally recognized, PCM's College Prep Program culminates with our students being able to audition and two dedicated individuals can attend the Berklee College of Music's 5-week Summer Performance Program for students 15-17, on full scholarship.   Our students get to join musicians from more than 70 countries for the summer of a lifetime. The focus is on the student and what they want to say with their music in an environment that is pure performance.   Students receive a once in a lifetime opportunity to immerse themselves in their chosen style and study with world-class faculty and visiting artists in state-of-the-art facilities.  They'll play in ensembles, develop improvisational and reading skills, and improve technique in weekly private lessons.  The Five-Week program is a pre-college course ideally suited to high school students.  The program takes place on the Berklee campus, located in Boston's business, retail, and arts district. The campus is located on and around the busy intersection of Massachusetts Avenue and Boylston Street. It is close to Symphony Hall, Northeastern and Boston universities, New England and Boston conservatories, Fenway Park, and the Christian Science Center. Classes include one-on-one private instruction, core classes with roughly 18 students, and larger lecture-style classes.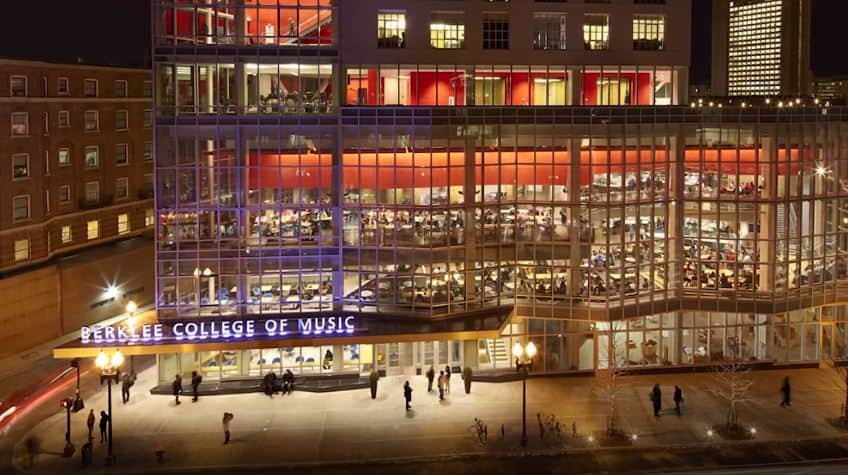 For PCM students be eligible for the nomination process for scholarship for the Berklee College of Music Five Week Summer Performance Program, students must be:
in the College Prep Program for at least 6 months
commit to the ensemble and theory process
be at least 15 years of age
have been playing your instrument for at least 1 year.
This is to ensure student success during the 5-week experience.  Then the student undergoes an adjudication process with 3-6 professional community musicians, often Berklee Alumni, who rates each student on musicianship and performance skill sets.  Based on the audition scores, PCM puts forth 5 underclass students for nomination and 3 seniors to compete for the coveted two scholarship spots.  If there are other sites in the network that are not utilizing all of their scholarships, a site may be offered an occasional one or two alternate spots.
Once a student makes it to the nomination step, the work does not stop.
Parents of nominated students have to commit to the process, stating that if the student is selected after the audition process they will move forward in good faith with the project.
Parents and students of scholarship recipient nominees will be expected to help in the fundraising process before the audition dates and before audition results.
Along with musical training, families of nominee students will need to attend periodic meetings that will help to ready them for the Berklee Five Week Experience including audition preparation, scholarship application process, financial planning and life skills acquisition.
Students, with parent help, learn about public transit, dorm living skills/etiquette, personal safety, how to make the most of your experience, and networking.
All of this preparation is being done while students are submitting video auditions for Berklee and participating in a Music Theory assessment in the Berklee PULSE (Pre University Learning Systems Experience) program.
In May, Berklee announces the scholarship recipients.  Berklee provides a full academic scholarship for the students (approx. $3,600 value), and Phoenix Conservatory of Music provides room, food and transportation for the students (approx. $4,000 value).
This year, Phoenix Conservatory of Music nominated five students for the Berklee College of Music Five Week Summer Performance Program.  We had four students who were offered full tuition scholarship in the amount of $3,585. Congratulations to:  Cian Callahan, Senior, Percussion, Jude Poorten, Junior, Guitar, Elena Rogers, Junior, Tenor Saxophone and Diego Gonzalez, Sophomore, Piano.
Our organization raises funds to support their room, food and travel for the summer.   This is a large investment into one student, but these students give back so much to their community by being a peer leader and elevating the level of playing and musicianship among their peers.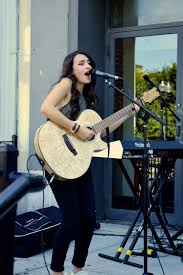 "I'm Paulina Villalon. I'm a seventeen year old singer-songwriter and I have been a part of the Phoenix Conservatory of Music (PCM) for nearly four years. I have wanted to attend Berklee's 5-Week program since I first joined PCM.  When I got to Berklee, I was really eager to meet as many people as I could, and as I introduced myself to other five-weekers, I found that I had never had an easier time making friends. An almost standard Berklee introduction consisted of two questions: "What instrument do you play?" and "Where are you from?" We were all there to grow, write, and collaborate; we were all there because we love music. The collaboration that I experienced in Boston was arguably the most influential part of my time there. Boston is such a big, bustling, and exciting city, but I could hardly be found anywhere but in the practice rooms, writing music with new friends, or at the park right across the street engaged in an impromptu jam session. As excited as we were to be there, my teachers were all equally as excited to have us there. This program really gave me greater insight into what I need to do in order to succeed in pursuing music. It has essentially turned what was once a childhood dream, into something attainable, a real goal. I returned to Phoenix, after seeing all the passion and skill that Berklee incites, and felt prepared to immerse myself in the industry that I hope to form my career in. "
It truly does take a village to raise a child.  We need to raise $4,000 per student for this rigorous college immersion experience and we know we can do it with your support.
Be a friend to PCM with a gift of up to $100.
Be a principal player with a gift of up to $500.
Be a major player with the gift of up to $1,000.
Be an angel in our key club and sponsor a student's room, food, and travel for 5 weeks with a gift of $4,000.
Please consider making a donation that will give our students an opportunity of a lifetime that will propel their dreams into their future!