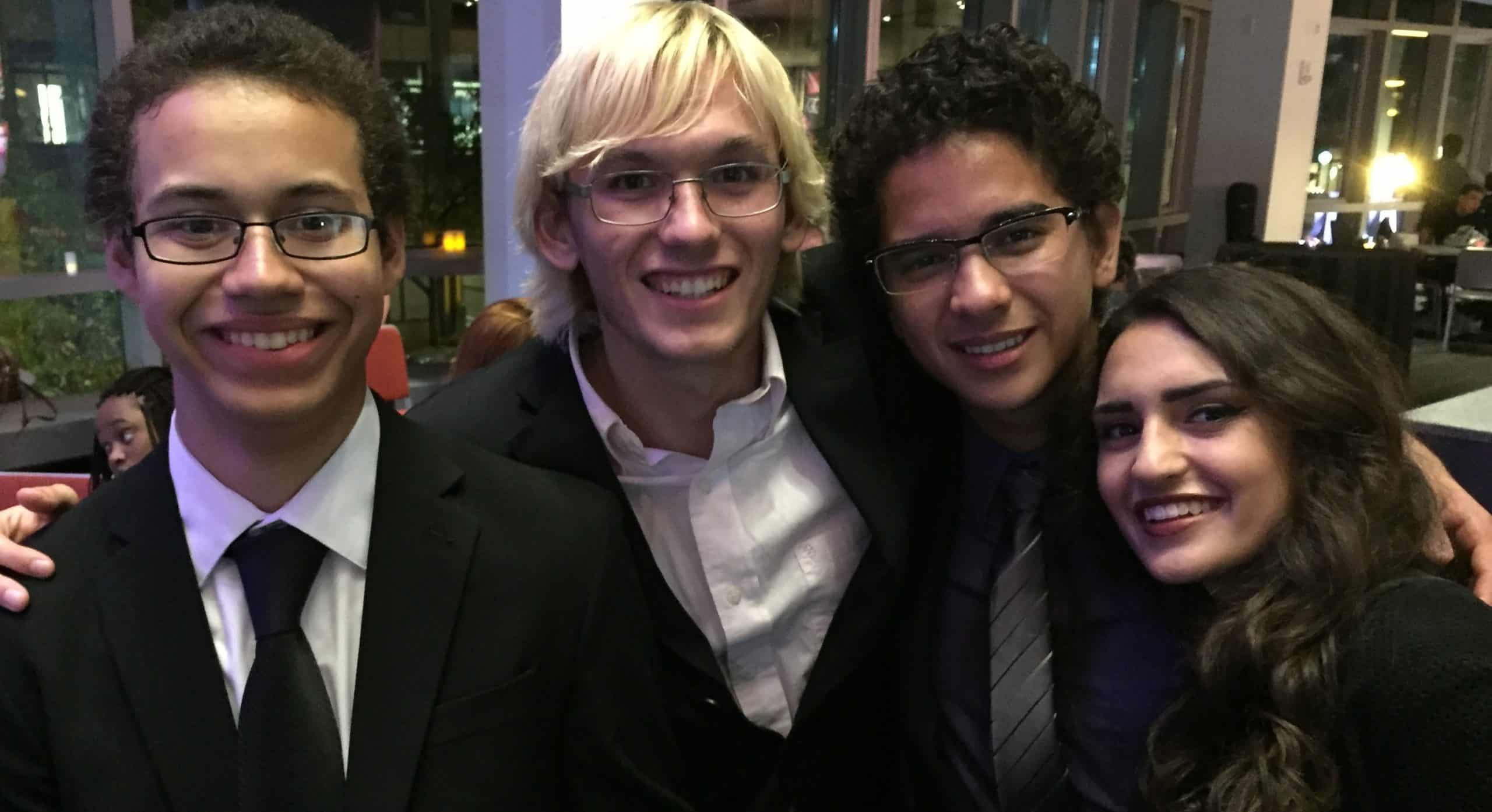 Backpacks are packed, homework is flowing, and we are gearing up for another great season of programs here at PCM.  We've been so lucky to have our Alumni participating in our programs over the last year, so we thought we would share with you how our graduates are giving back to our community.
Madison Denbrock is currently at Berklee College of Music and doing work-study at the City Music office.  She has been a great support group for our students who were at Berklee this summer.
We've had the very unique privilege of having Isabella Villalon, who was on break from Belmont University in Nashville, TN teach voice classes, assist with voice and piano private lessons, and help with summer camps this summer.
Michael Gloria helped with audio production camps, and as a Music Production and Engineering Major at Berklee College of Music, he is paying his knowledge forward.
Keirnan Johnson, Composition major at Berklee College of Music, has been helping our students with tutoring in theory and piano this summer.
Michael Godwin, also home from Berklee College of Music, has been rehearsing with some of our Jazz students and have worked with some of our percussion classes.
Kyler Van Horn, who is starting his sophomore year at Arizona State University in Economics has been helping with audio production and songwriting with PCM students and will be assisting with vocal arrangement and sectionals this fall.
Anna Martinez, who will be starting her Junior year at Grand Canyon University has been helping with our ensembles and in vocal sectionals.
PCM bassist Johnathan Travis is not only helping with bass lessons, but is learning the ropes of non-profit business and in our office as an integral part of our staff.
We are so proud of all of our alumni for the inspirational and amazing things they are accomplishing as they make their way in the world.  We know that without YOU and your support, their journey would not be what it is today.  
For just a sample of what some of our students are doing musically, please feel free to take a listen to Regina's Soundcloud Playlist:
PCM Student Soundcloud  (https://soundcloud.com/reginanixon/sets/pcm-students)